Regular price
$300.00 USD
Regular price
$399.00 USD
Sale price
$300.00 USD
Unit price
per
Sale
Sold out
All of our books - in one mega bundle!
(LIMITED OFFER)
Everyone with ADHD is different and we are all looking for information to understand how we can manage it to improve our lives. As ADHDers we love to embark on information "deep dives"! 
That's why we have created the EVERYTHING ADHD Bundle, which features ALL of the products: ebooks, planners, workbooks, and guides.
This bundle contains:
The Unofficial ADHD Test Booklet
101 Tips for Adulting with ADHD
Brain food: The Ultimate Guide to Nutrition & ADHD
Goal-Getter's Manual
Keep Track Mini-Pack
New Week, New Me for ADHDers
The 99 ADHD-Friendly recipes cookbook
The ADHD Brain Explained
The ADHD Brain Kryptonites
The ADHD Diagnosis Guide
The ADHD Finance Bro Workbook
The ADHD Symptom Visualizer
The anxious brain workbook
The Colojournal Workbook 
The Tidy house, Tidy mind Workbook 
THE "DONE" LIST
DIGITAL DECLUTTERING for ADHDers
Common Questions about Love - Digital Printable Workbook
Hey! That was ADHD (Late Diagnosis Journal)
The Ultimate ADHD Career Guide
101 Tips for ADHD Students

Neurodiversity at Work

Neurodiversity Awareness Pack
ADHD & Depression
The Unofficial Autism Test

This bundle is perfect for people:
Who has been diagnosed and wants to learn as much about ADHD as possible

That want to read our resources before joining our exclusive community

That want to gift a friend or loved one the ultimate resource on ADHD

Who wants to complete their ADHDoers ebook collection!!
Ps: This bundle does not include "The 13 Natural ADHD Remedies Toolkit" nor the "The Secret Diary of an ADHD Martyr: A Girl Gone Wild".
Share
View full details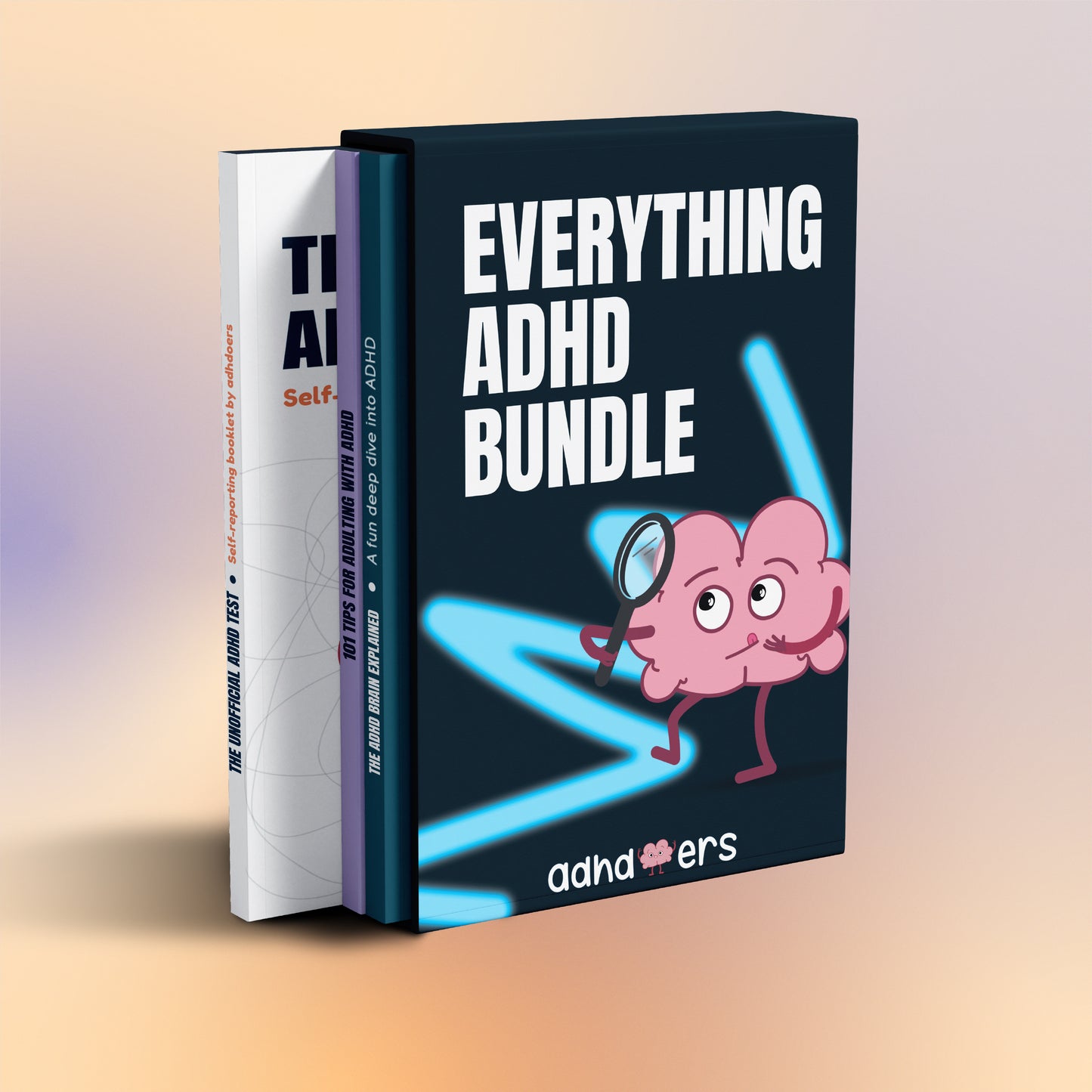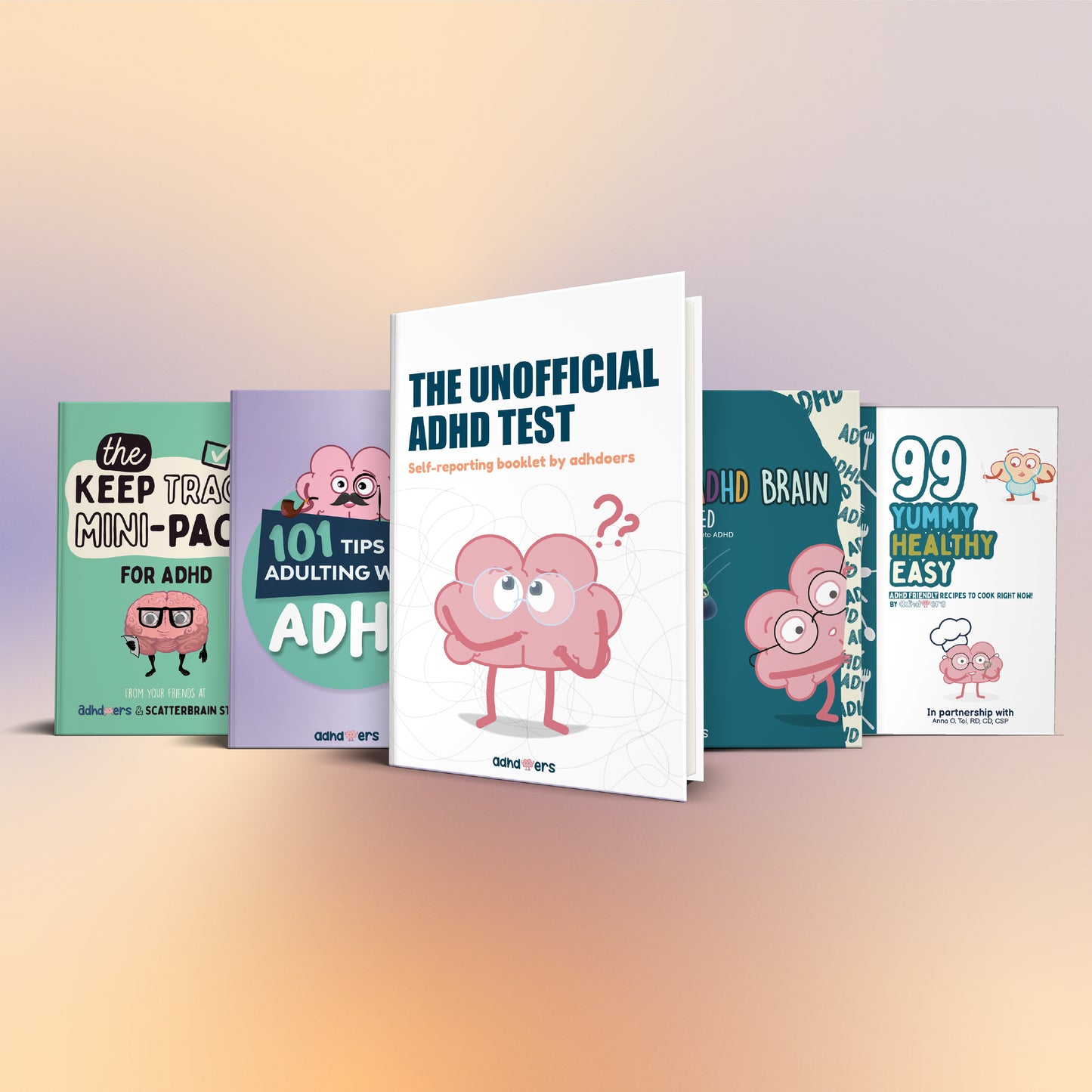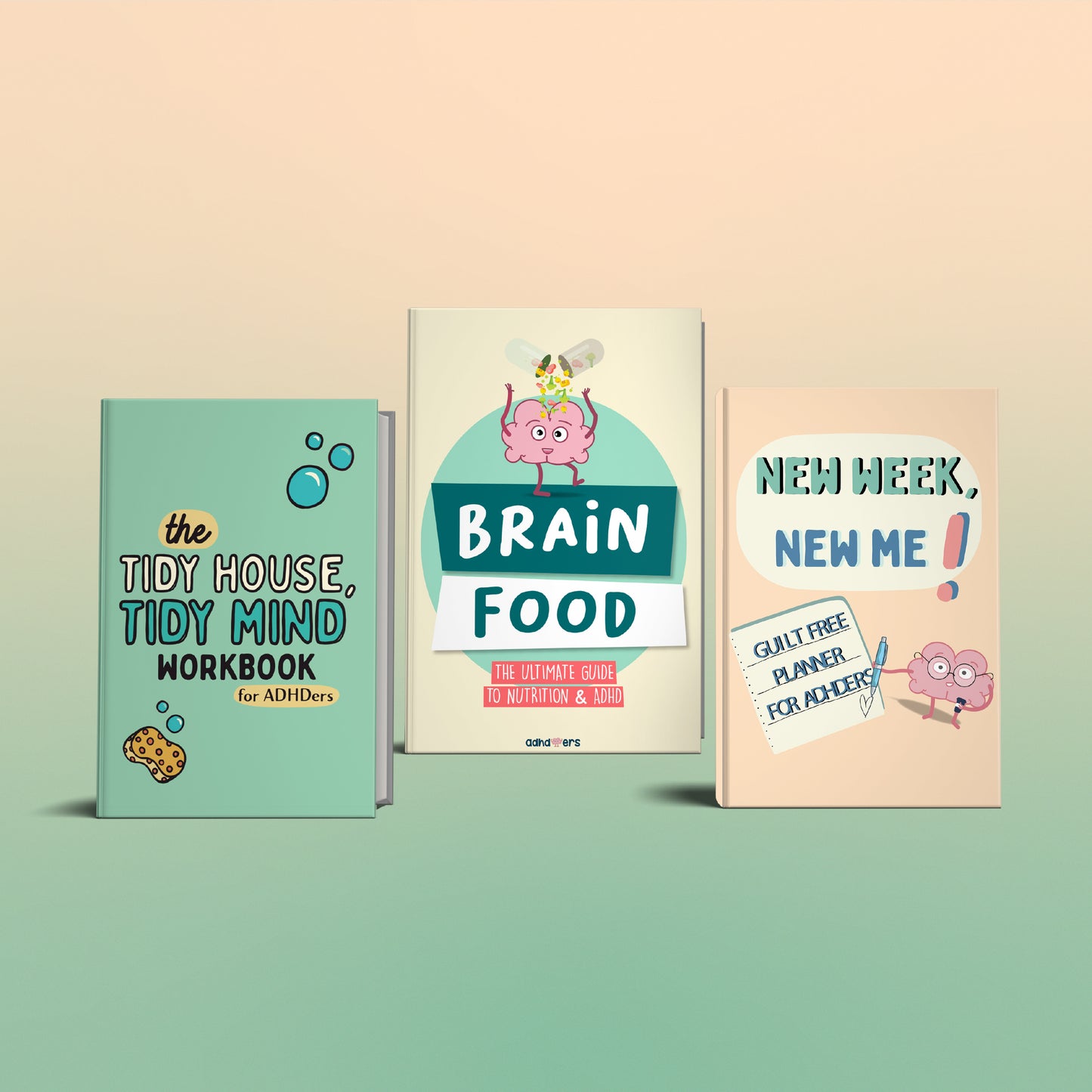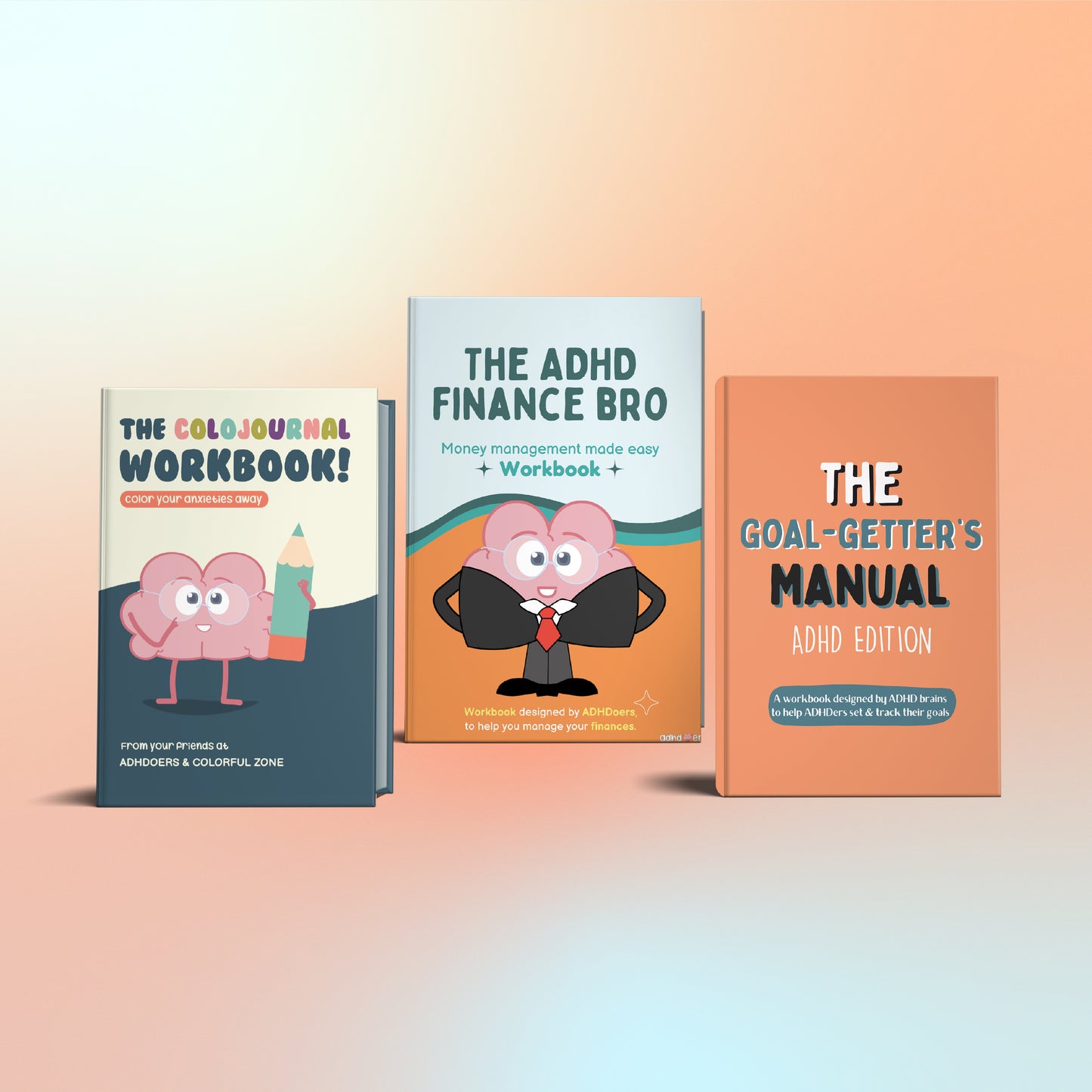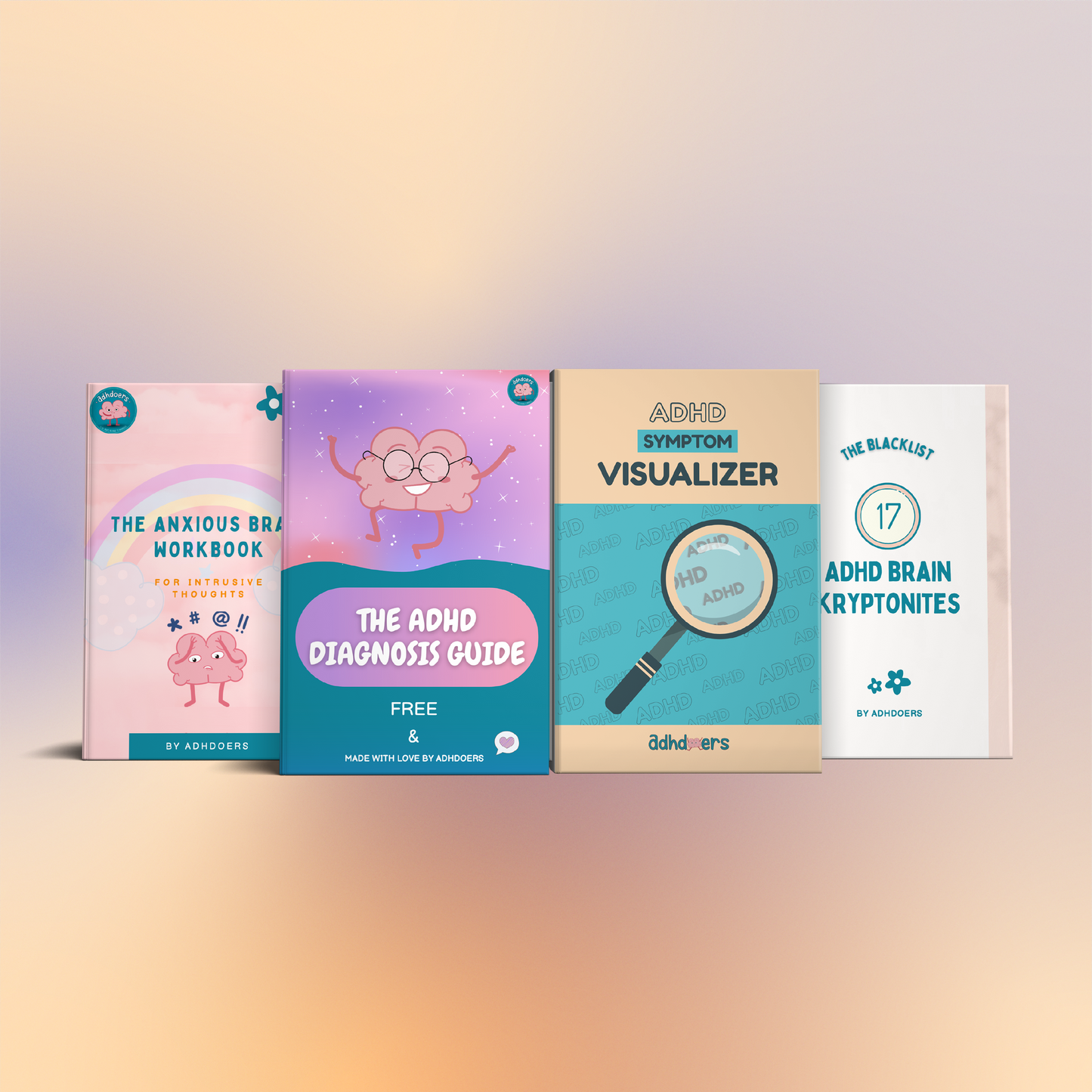 Very useful
Tools that help to better understand pathology and develop habits that can correct certain things with work, thank you!
Amazing, just amazing
Great value for the money, don't regret, one of the best purchases I made!