Regular price
$70.94 USD
Sale price
$49.97 USD
Unit price
per
Sale
Sold out
Everything you need in one big bundle, with a small price!
Been in a slump recently?
As an ADHDer you may be lost, You may not have a distinct vision about your purpose so you procrastinate due to a lack of clarity or you have several desires & you may not know which one is worth doing so you end up stressed out about your future.
That's why we curated the new chapter pack to help you get rid of all the unnecessary crippling thoughts and set up a solid plan so you can get back on track! 
This bundle includes : 
* Note : Please use a file archiver (eg : 7-zip, WinZip or else) to open the file.
Please note that everything presented, explained, or illustrated in this manual is for informational purposes only. We are not doctors. If you think you have ADHD or if you think you relate to any of the symptoms mentioned in any of these workbooks, try seeking out a medical, psychiatric, or psychological assessment.
Share
View full details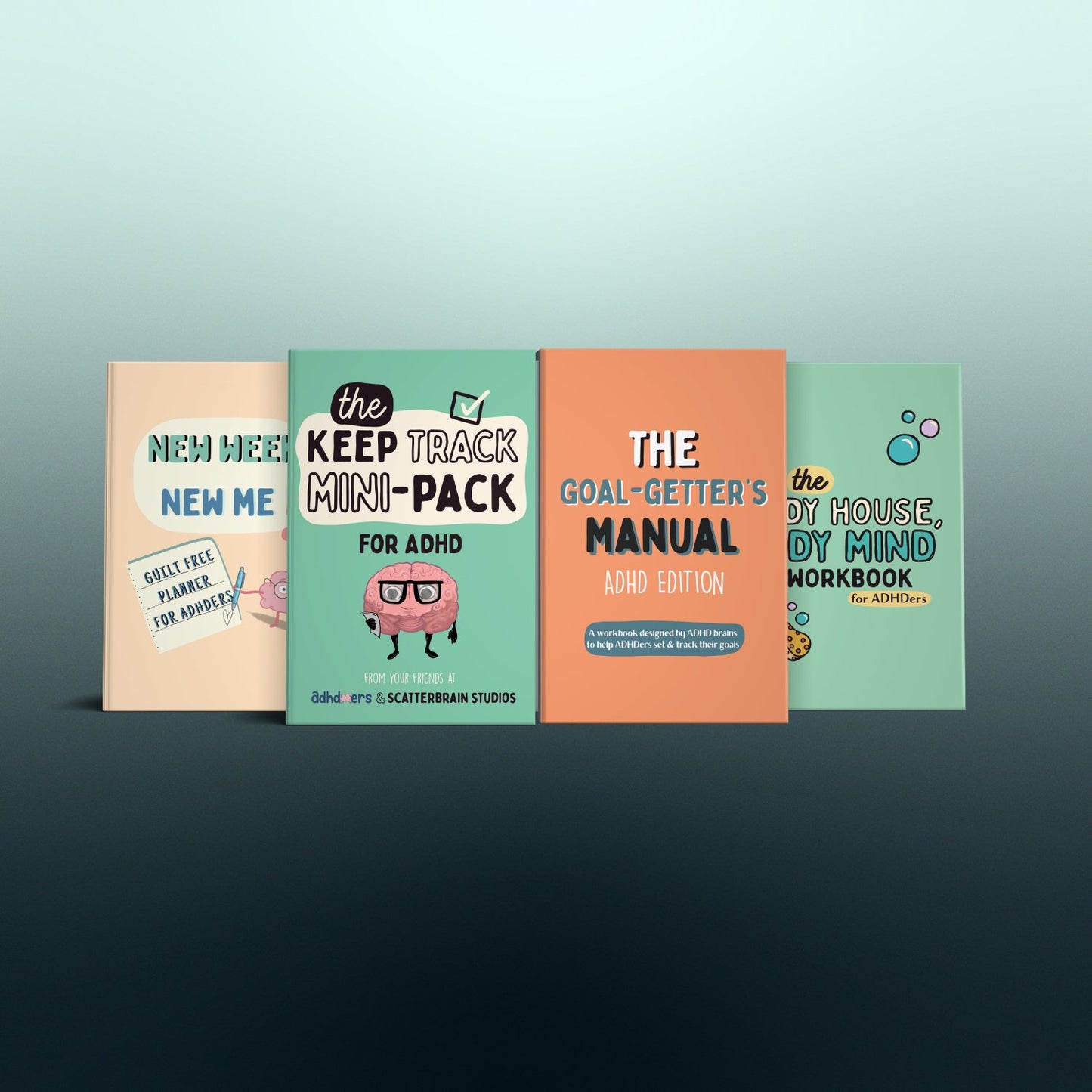 ADHDers doing it for the ADHDers
thanks to the 'pay what you want' function i was able to get a bulk set of helpful resources i otherwise probably couldn't.
such a pure and useful and generous organisation :)
Very useful
This is very helpful and useful. I highly recommend.
Thank you so much to this amazing company. I got to pay what I could for their bundle and I am nonstop telling everyone I know to support them as well. Just a huge thank you for making me feel like a human and helping me function !!! Thank you!
I havent made time to print or utilize them yet, but they seem like great tools! Once I get around to using them I think they'll be great👍
I had an inquiry and was responded to lightning fast. Great customer service!