Regular price
Sale price
$6.95 USD
Unit price
per
Sale
Sold out
Organizing your time and well being just got easier. With all your thoughts in one place, you can organize your time mindfully, prioritize your well being, stay on track with your most important intentions and celebrate your progress along the way. 
The Keep Track Mini-Pack for ADHD includes 8 pages of tracking tools designed to help you visualize your symptoms, mood, habits, and more.

Choose from pre-filled tracking tools or fully customizable ones to fit your unique ADHD needs!

We suggest you print the pages most relevant to you right now, hang them on your fridge or closet ( whichever you use the most daily ), and keep a pen near it to make sure you're always tracking! 📈



This Tracker goes over different aspects of your daily life and helps you organize yourself better, and keep track of your day to day evolution over time.
PS: This workbook is ADHD-Friendly. Good luck!
Please note that everything presented, explained, or illustrated in this manual is for informational purposes only. We are not doctors. If you think you have ADHD or if you think you relate to any of the symptoms mentioned in this workbook, try seeking out a medical, psychiatric, or psychological assessment.
Share
View full details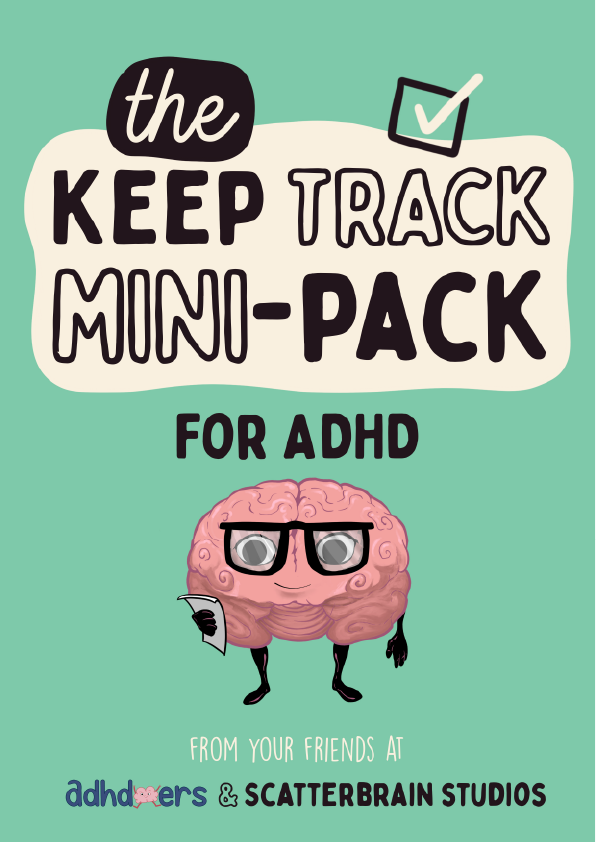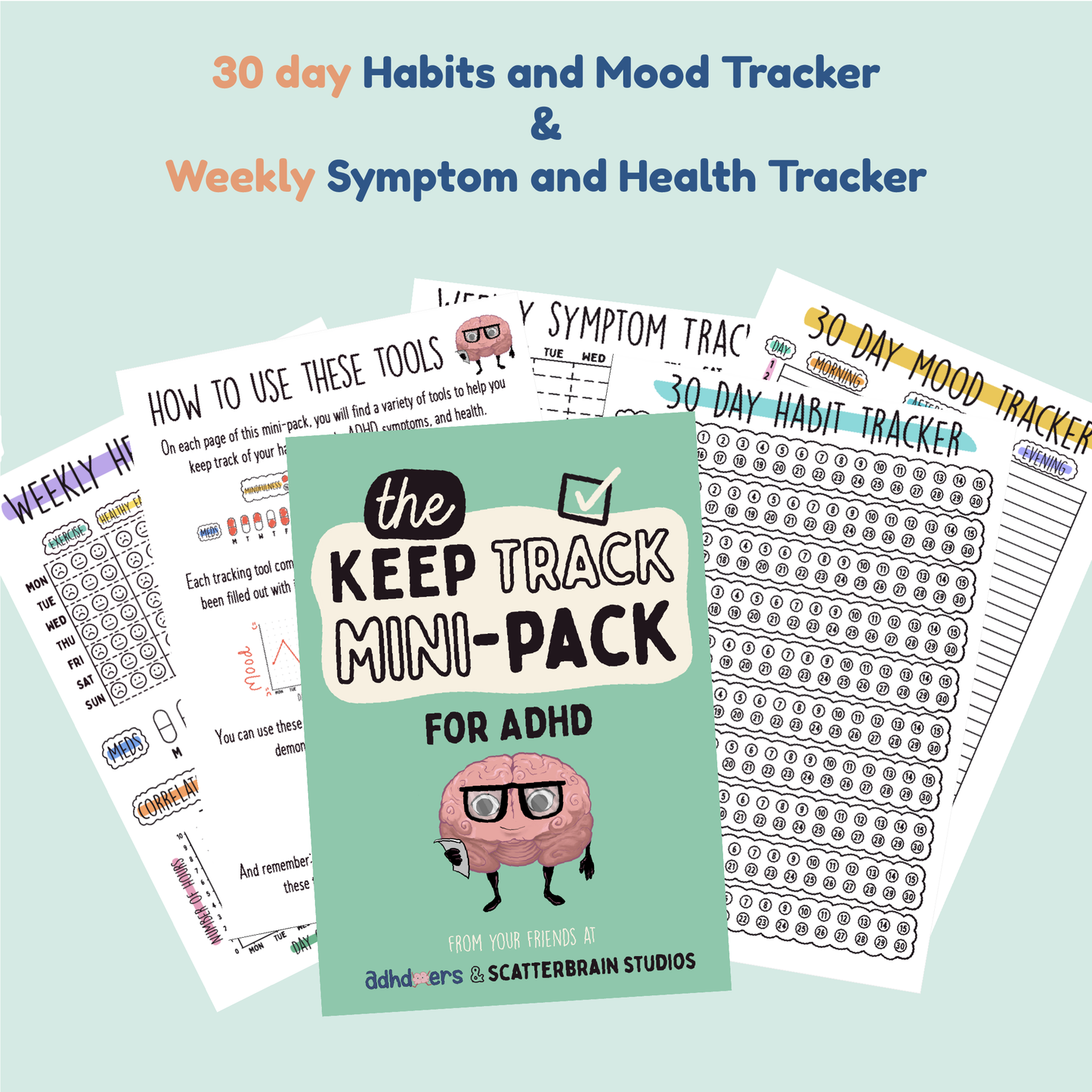 Inspo for bullet journaling
Very helpful for inspiring to start a bullet journal in less overwhelming way. Also very helpful to track symptoms with medication changes and weight gain plans.
So useful. Even to just start tracking mood and symptoms. I also recently started to worry about the additional impact of dehydration on brain function long term so having a water tracker in there is great. I regularly forget to drink anything. :( Thanks!
This was super helpful in helping me organize our household cleaning tasks. As a full-time teacher, I was spending my entire weekend spinning out and cleaning our house, instead of relaxing, recharging and getting organized for the week ahead. With the Weekly Cleaning Schedule, I was able to get organized, break down the tasks and delegate task- it has been a huge time saver. I have also been using the habit and symptom trackers, which have been really helpful when it comes time to do a med check. Thanks for this helpful product!