Regular price
Sale price
$19.99 USD
Unit price
per
Sale
Sold out
As an ADHDer, how can this book help me?
Money management is challenging for a lot of people… and some symptoms of ADHD can make it even more difficult … 
Therefore, we ADHDers are usually not aware of the value of money, we struggle with Late payments, Impulsive buying and we definitely procrastinate on paying bills…
In this guide, we'll help you figure out the best ways for you to start managing your finances in a manner that simplifies your life and works with your unique ADHD brain.
We've put together a simple, 5-step guide to lead you through the process of building better money management habits. 
Starting from identifying your strengths and weaknesses, knowing where your money is going, and setting your financial goals, to tracking your spending and learning from your money mistakes!
About the product:
In this workbook you will find:
-Worksheets to  identify your strengths and weaknesses and know where your money is going
-A monthly budget sheet
-Expense trackers 
-Goal setting sheets to help you set your financial objectives
-Tips and hacks to build better financial habits
You can fill it out directly on your computer, tablet, or any electronic device that you own. You can also print it out on paper and fill it manually.
Please note that everything presented, explained, or illustrated in this manual is for informational purposes only. We are not doctors. If you think you have ADHD or if you think you relate to any of the symptoms mentioned in this workbook, try seeking out a medical, psychiatric, or psychological assessment.
Share
View full details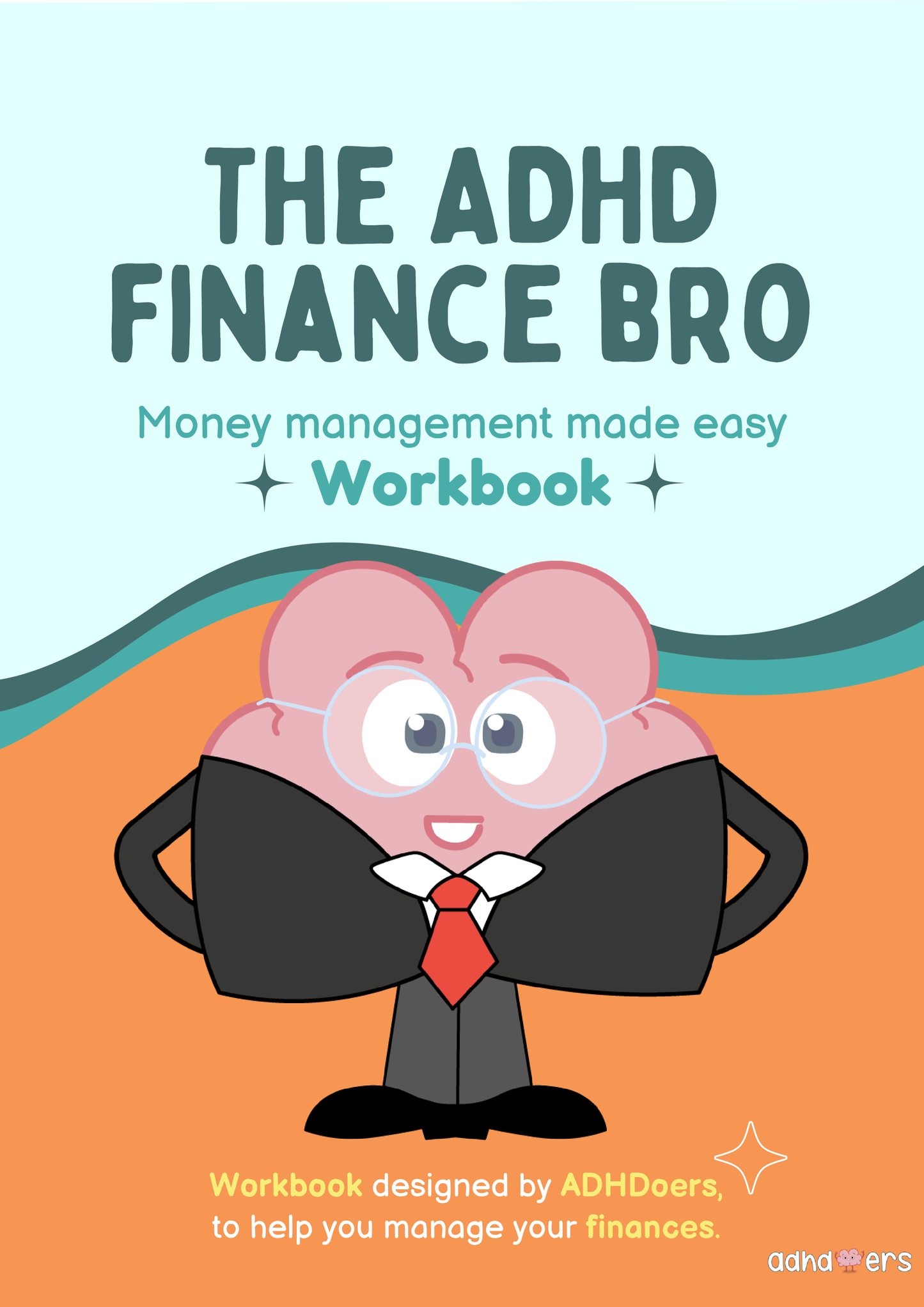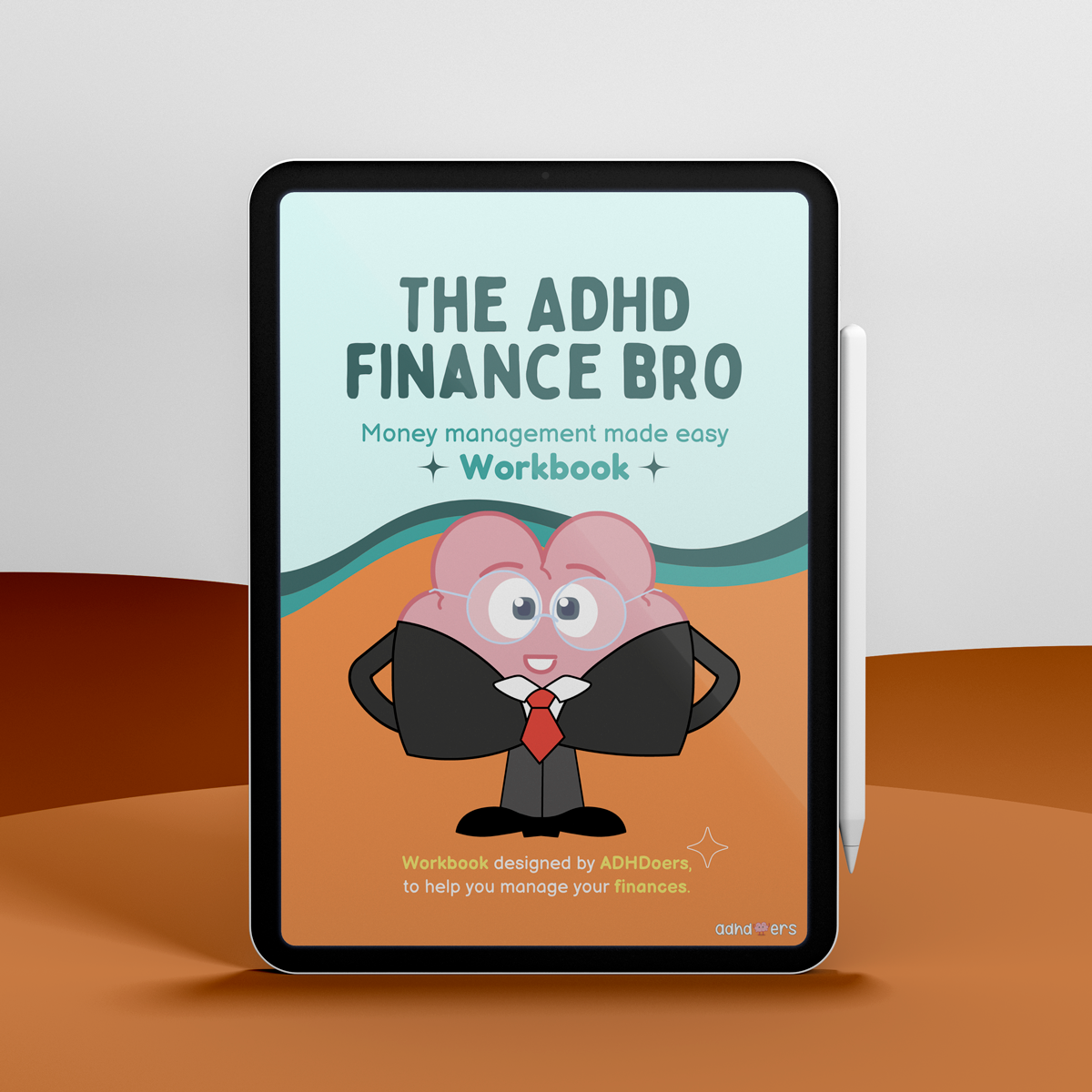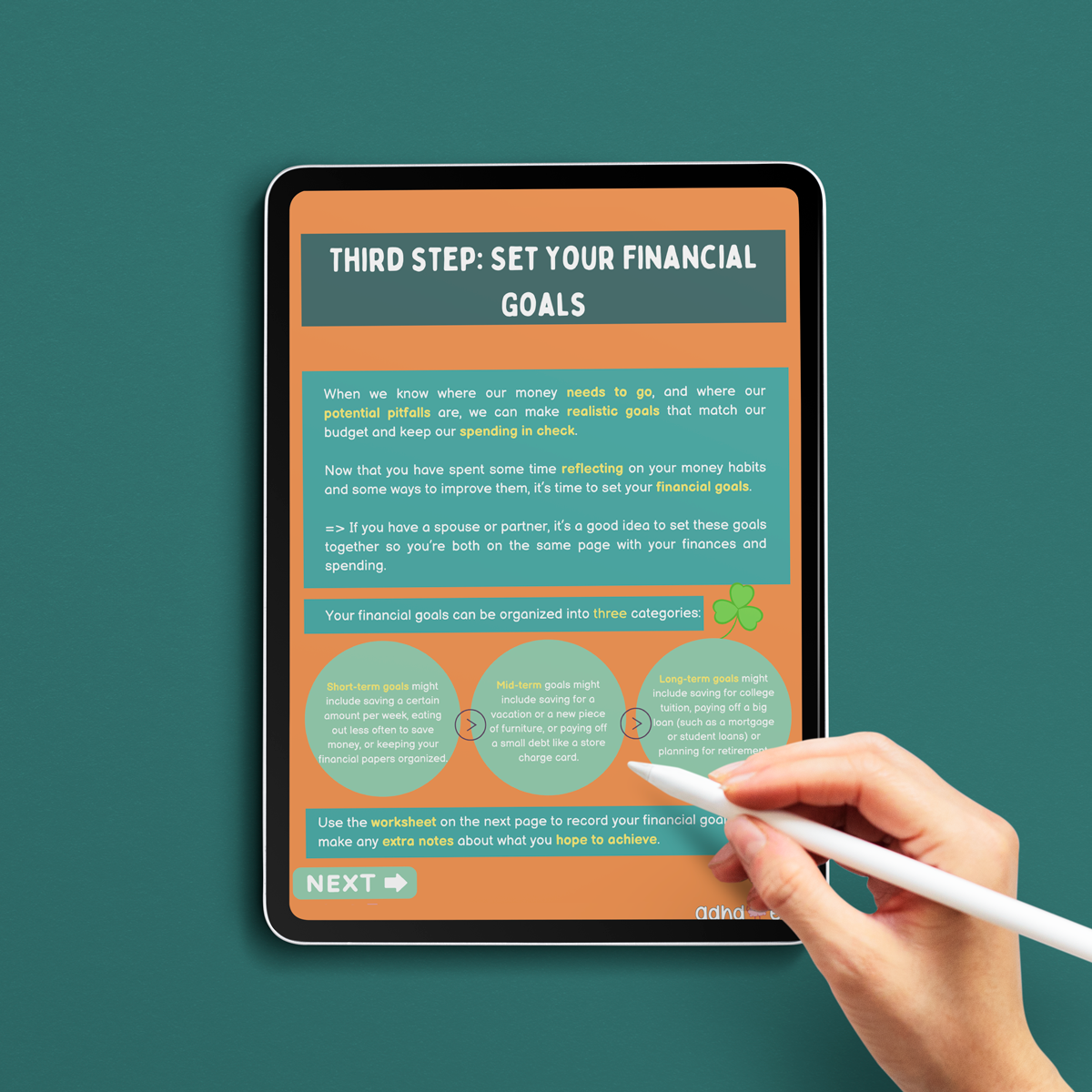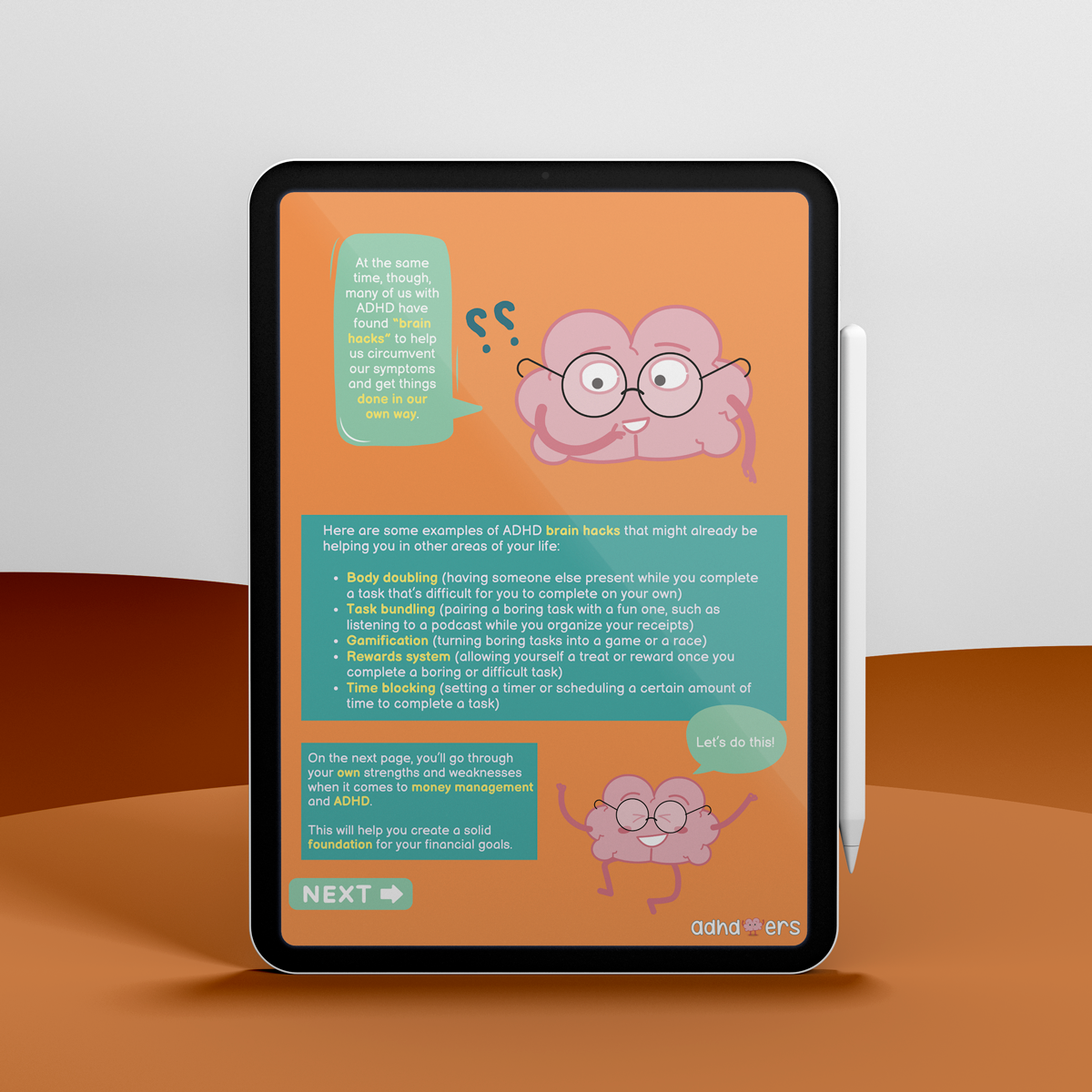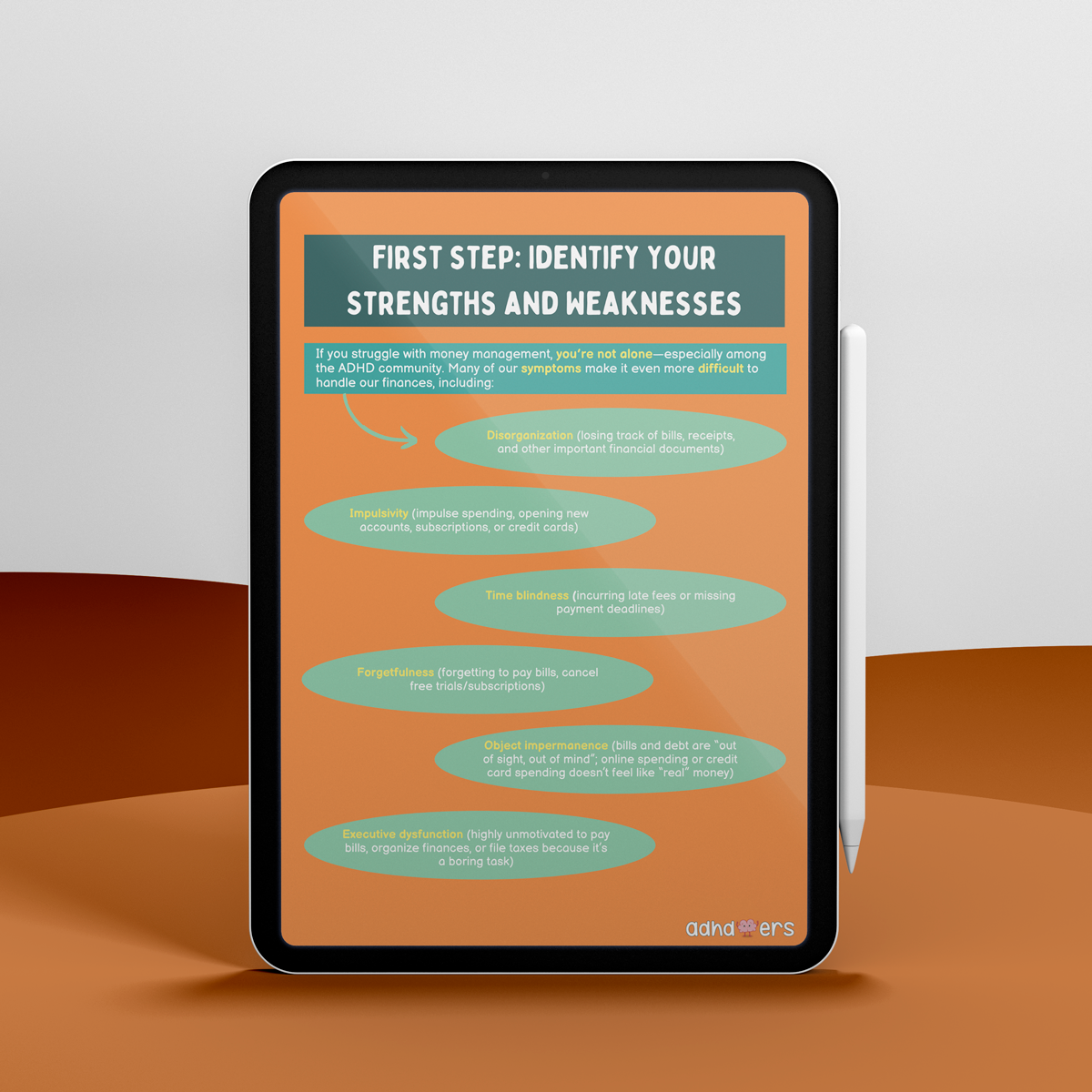 pretty good so far
I got this and some of the other books today, read through them and can't wait to try out all the strategies!