Regular price
$16.99 USD
Sale price
$14.99 USD
Unit price
per
Sale
Sold out
How can this book help me as an ADHDer?
Raise your hand if you find keeping your home clean totally daunting 🤚

ADHDers often struggle with day-to-day tasks. We tend to be forgetful, disorganized, and messy. This makes cleaning with ADHD nearly impossible, especially since cleaning seems like such a chore to neurotypicals themselves.

We created this resource with adhders in mind. It's designed to help You develop the perfect cleaning routine that fits your lifestyle.
About the product:
In this resource you will find:
-helpful tips and tools for cleaning and organizing with ADHD
-some ready-made schedules to help get you started on a new healthy routine.

You can fill it out directly on your computer, tablet, or choose to print it out on paper.

Please note that everything presented, explained, or illustrated in this manual is for informational purposes only. We are not doctors. If you think you have ADHD or if you think you relate to any of the symptoms mentioned in this workbook, try seeking out a medical, psychiatric, or psychological assessment.
Share
View full details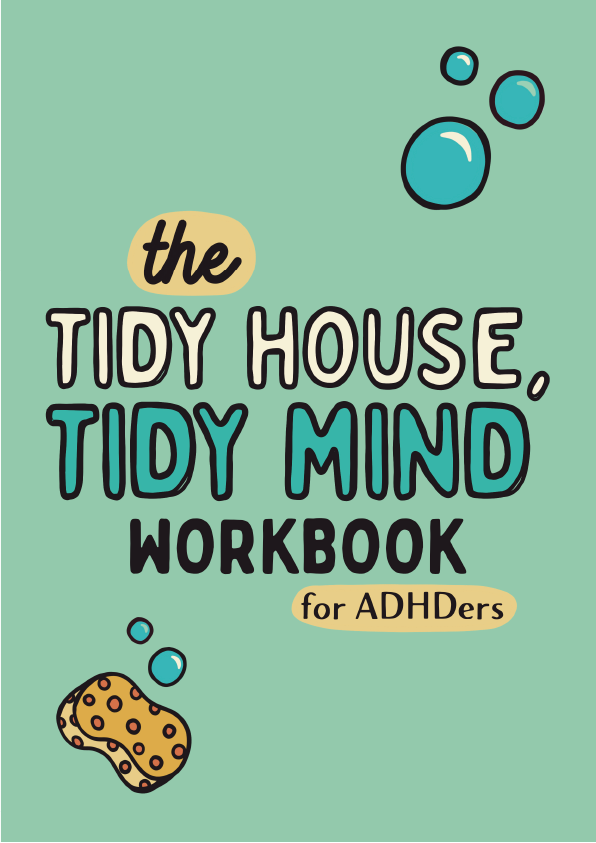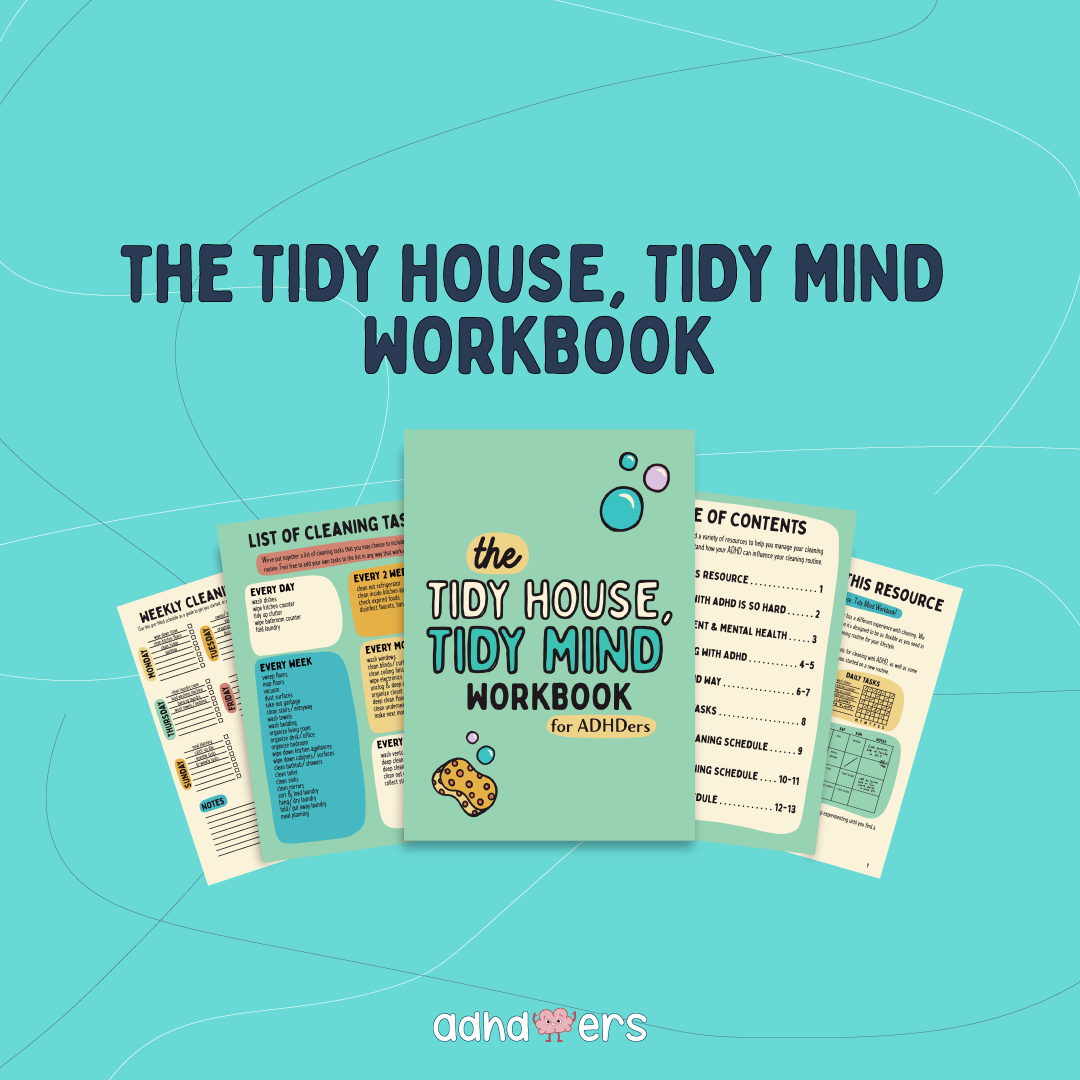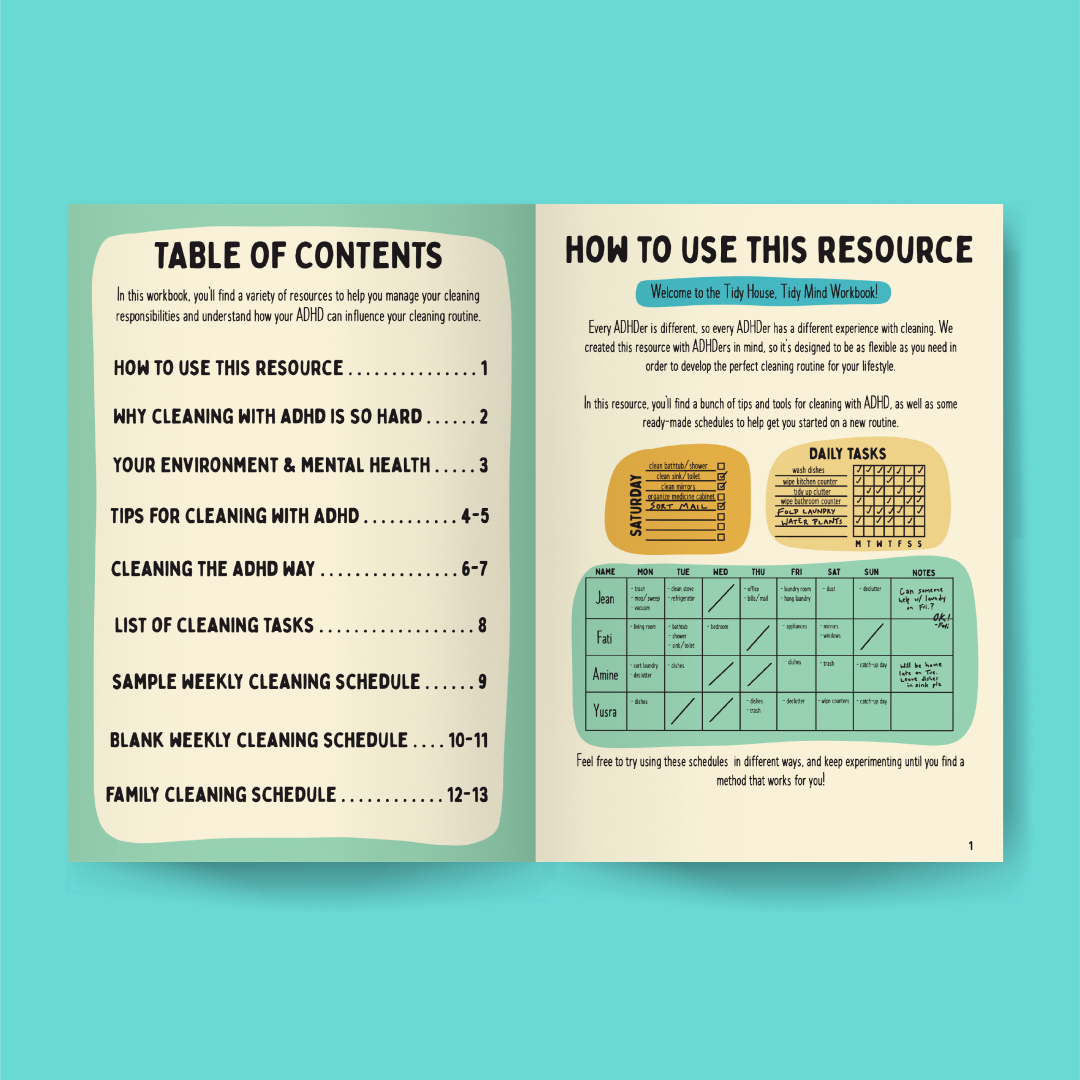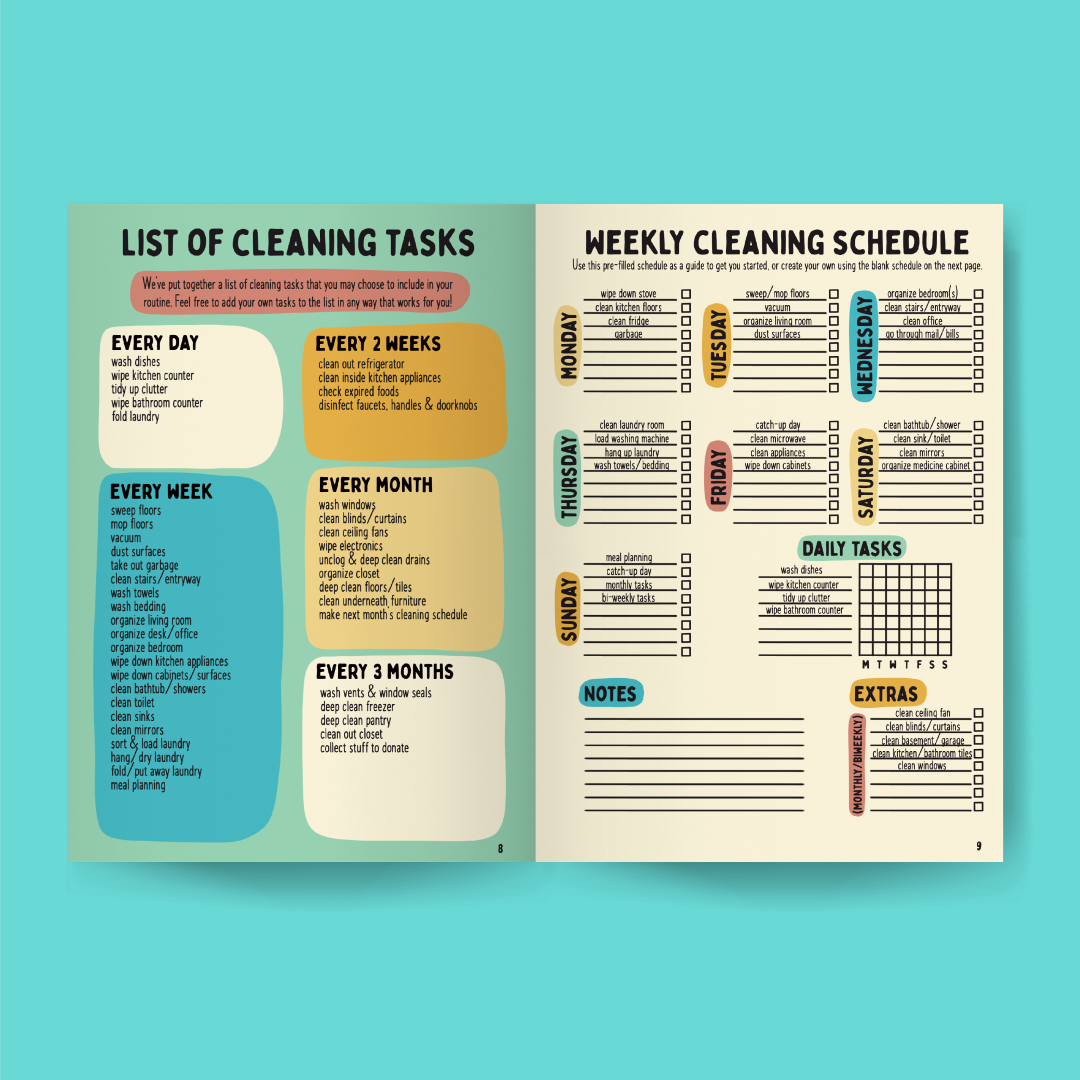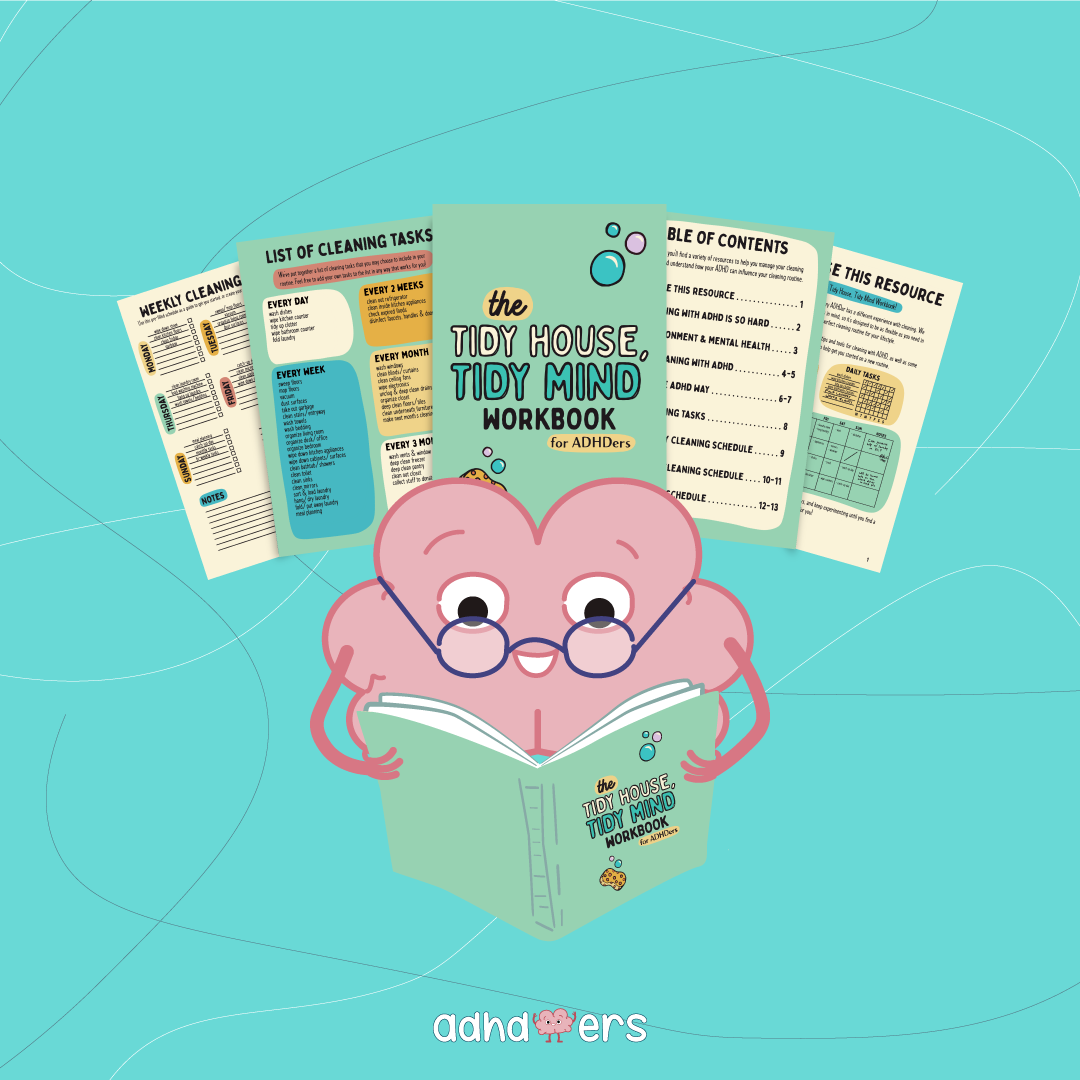 I appreciate the pay-what-you-can for others who cannot afford it. It was easy to read as well. Thank you :)
Great resource. I'm yet to print and hang but it's on the to do list. 😃
I thought that the pay-what-you-can promo was excellent. I wish the cleaning hack one had more information other than scheduling things every day/week/month - something that most people already do. The ADHD easy meals one is good though, I thought that is more helpful.
Going through this workbook actually made cleaning look so easy haha. Seems like all that mess was just in my head after all. Putting everything down on paper made it seem more practical and relieved me from all the overwhelm and stress I was putting on myself by myself. Thanks.
this workbook is a game changer. Cleaning with ADHD is difficult, but this workbook has been useful to me in creating a perfect cleaning routine. I've tried so many ADHD cleaning planners, but this one is the most valuable and useful I've ever come across. I strongly recommend it!