Regular price
$9.97 USD
Sale price
$9.97 USD
Unit price
per
Sale
Sold out
As an ADHDer, how can this book help me?
Having a planning system is the key to success with ADHD. Your planners become your memory prompt, time manager, and organization aid.
It can help reduce some of your ADHD symptoms such as impulsivity, distraction, and procrastination…
Planning sheets also help ADHDers reduce the anxiety and overwhelm that comes with their daily tasks.
When creating this book, our main focus was to help ADHDers plan and conquer their week !
About the product:
In this book you will find:
A weekly planner to help you manage your tasks, appointments…
Food planners to help you plan your meals.
Grocery lists to make yummy food with no missing ingredients.
To do's & notes sheets to make sure everything's being done.
You can fill it out directly on your computer, tablet or any electronic device that you own. You can also print it out on paper and fill it manually.
Please note that everything presented, explained, or illustrated in this manual is for informational purposes only. We are not doctors. If you think you have ADHD or if you think you relate to any of the symptoms mentioned in this workbook, try seeking out a medical, psychiatric, or psychological assessment.
Share
View full details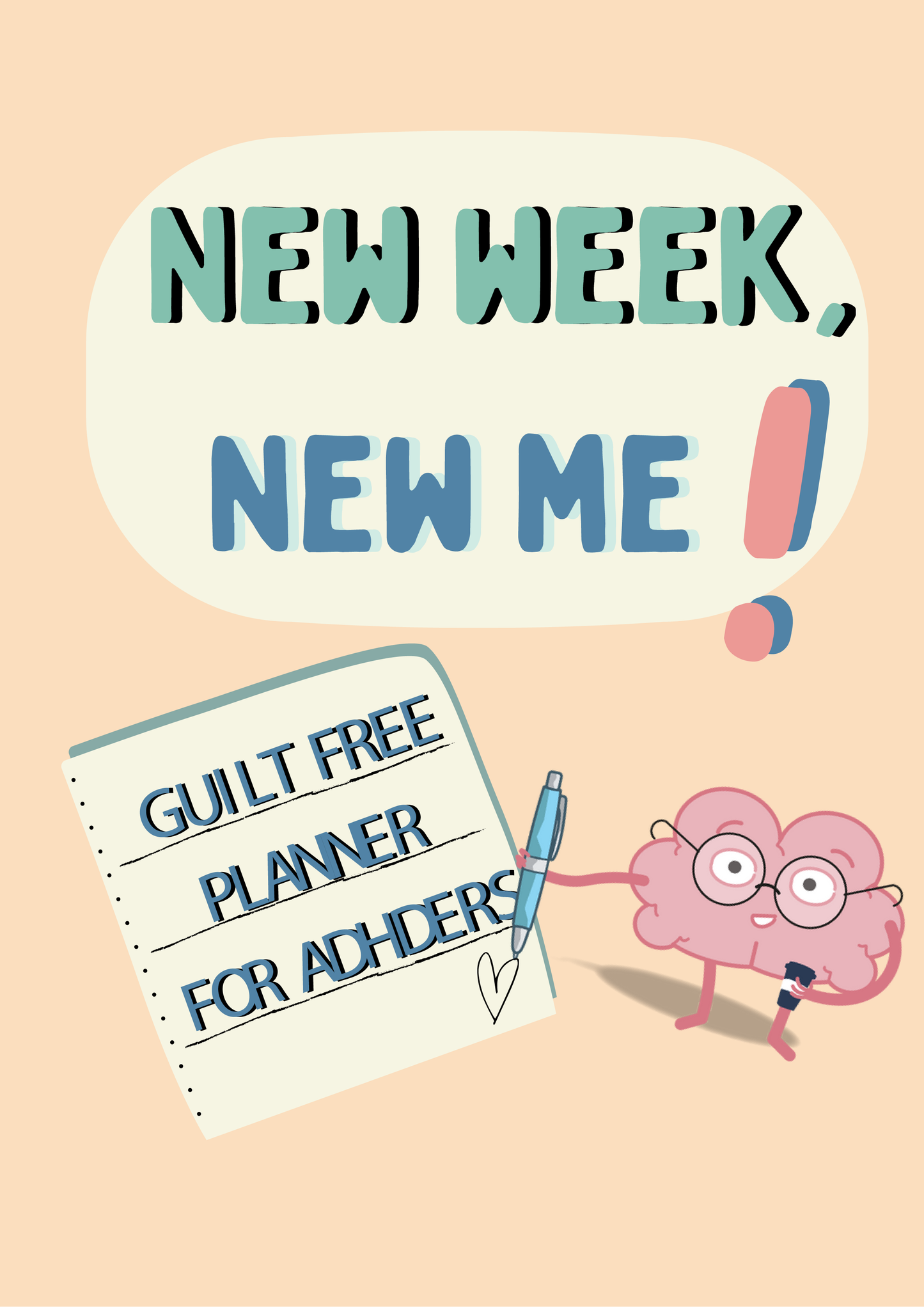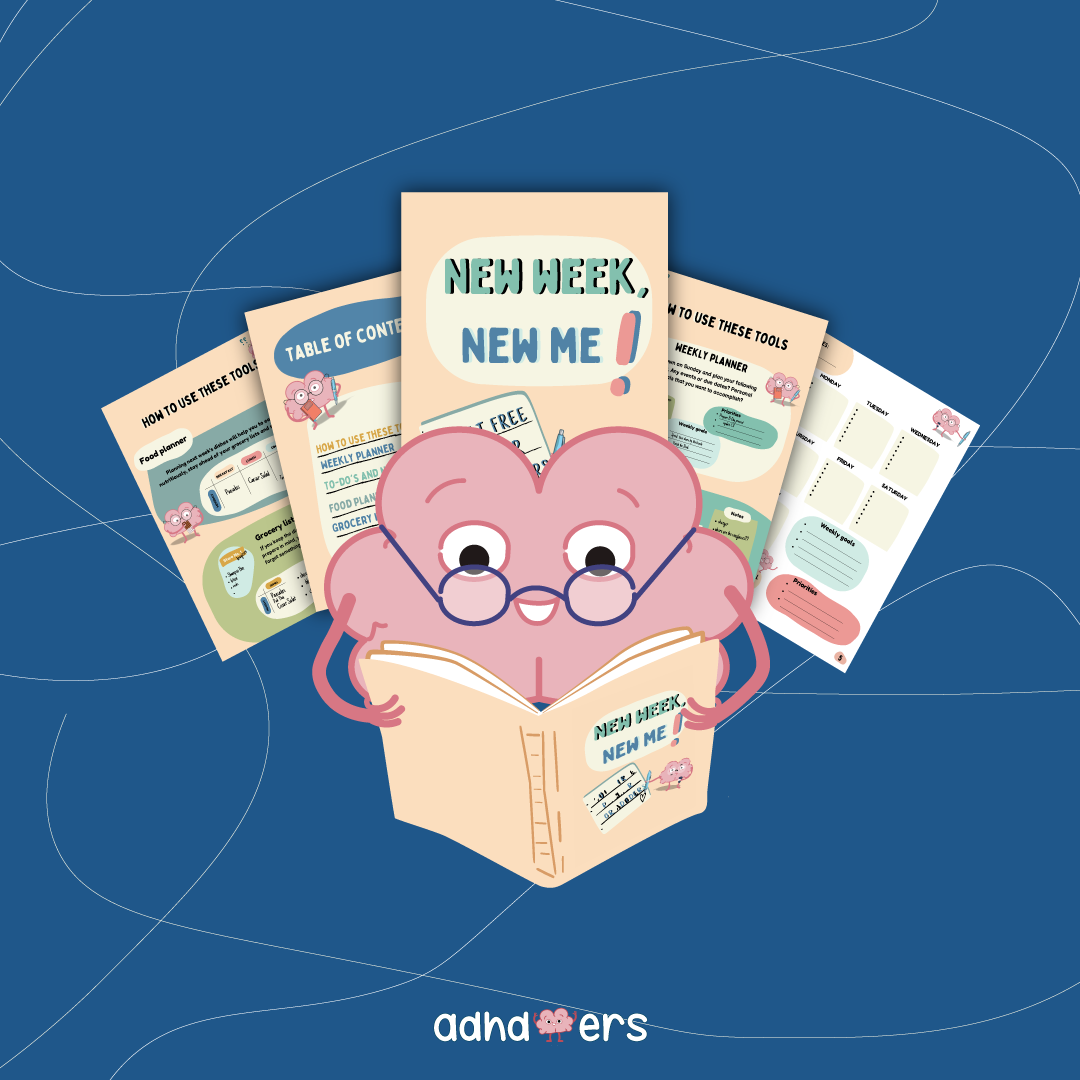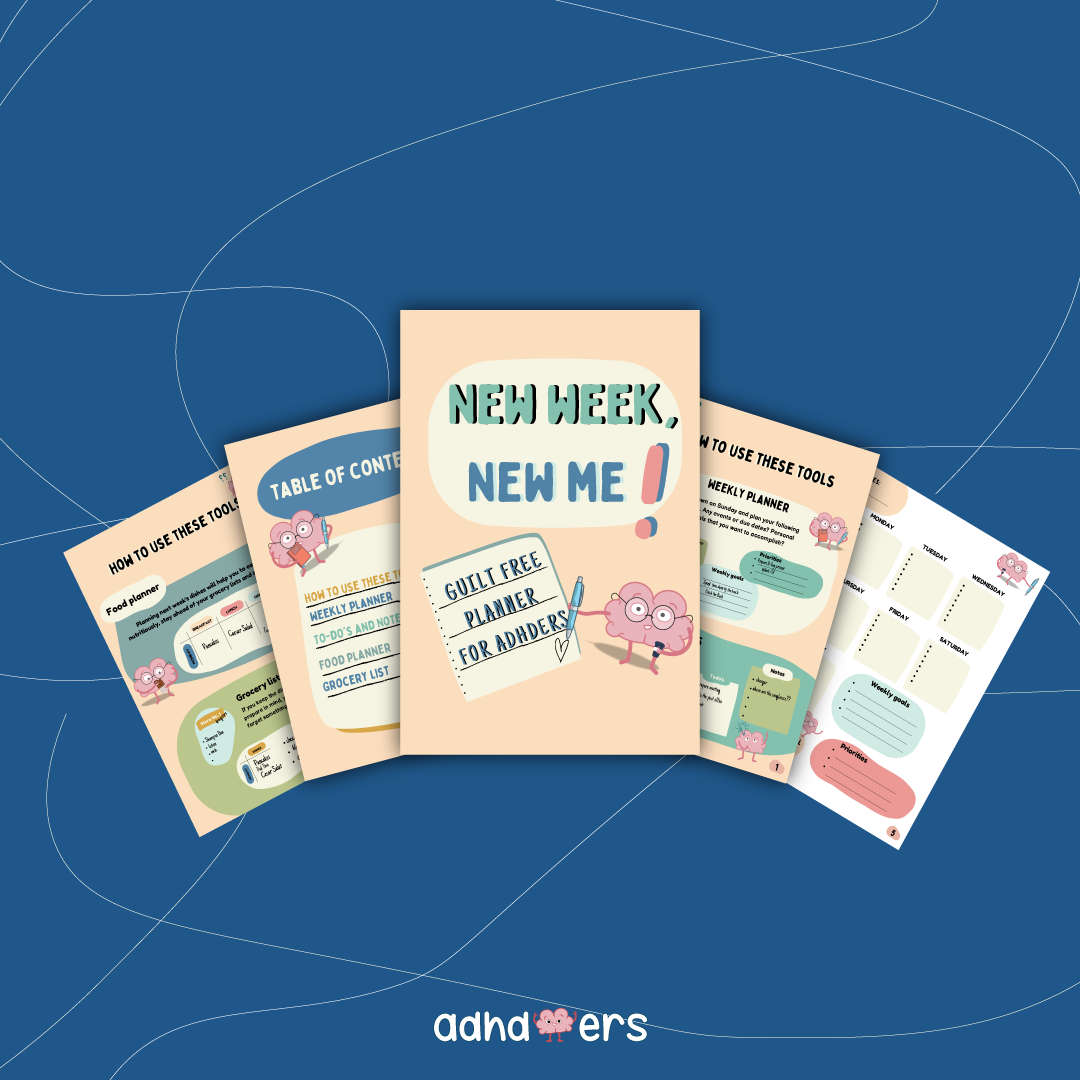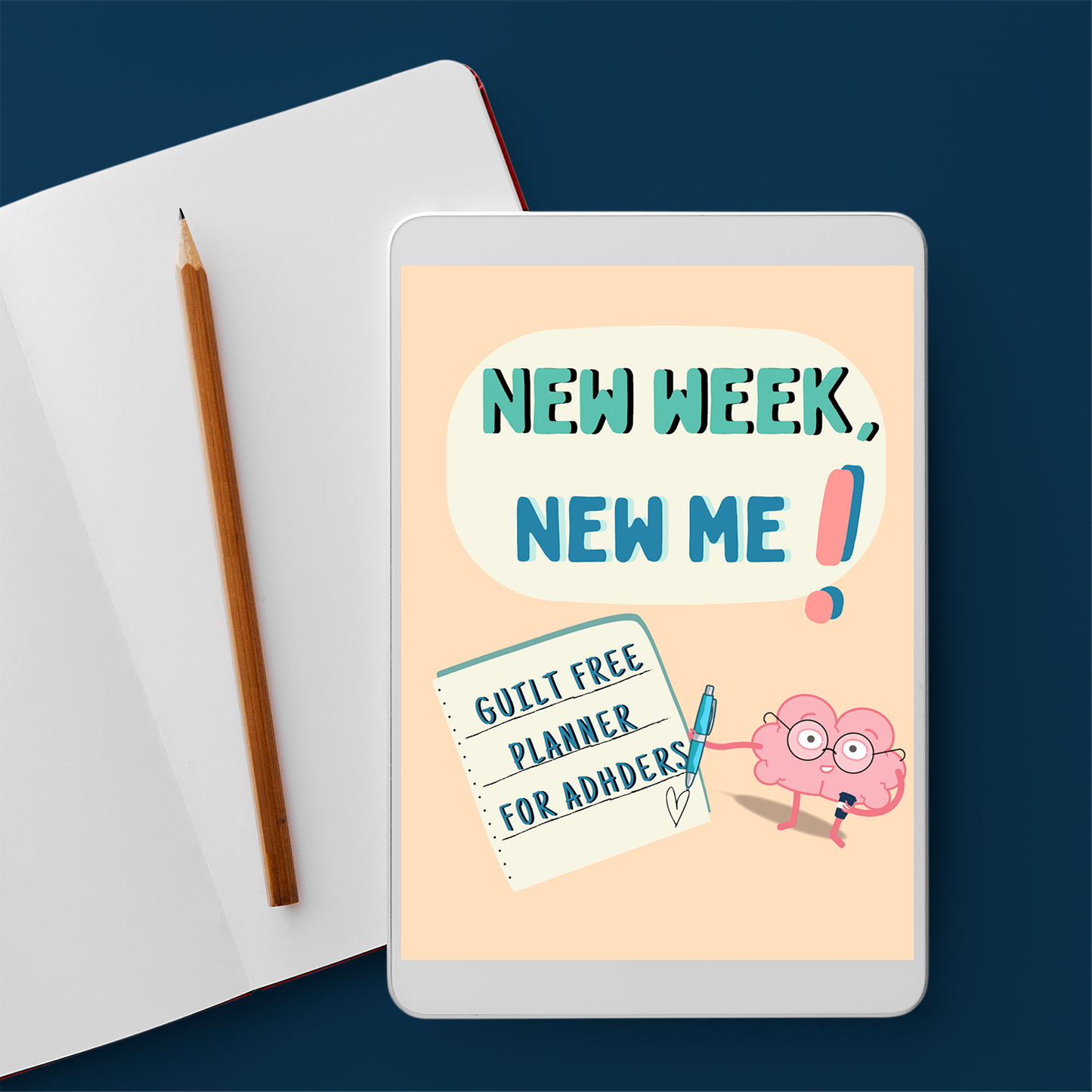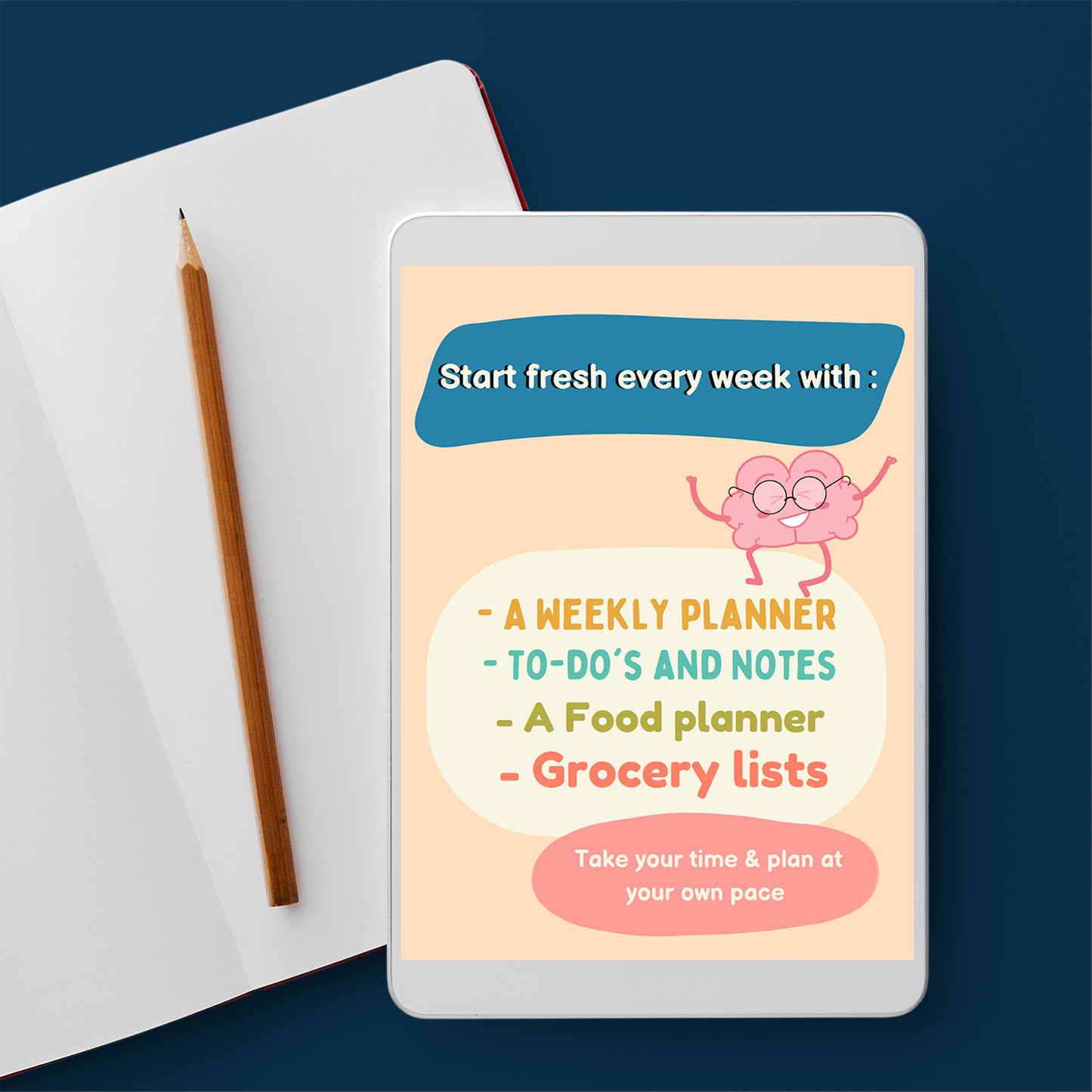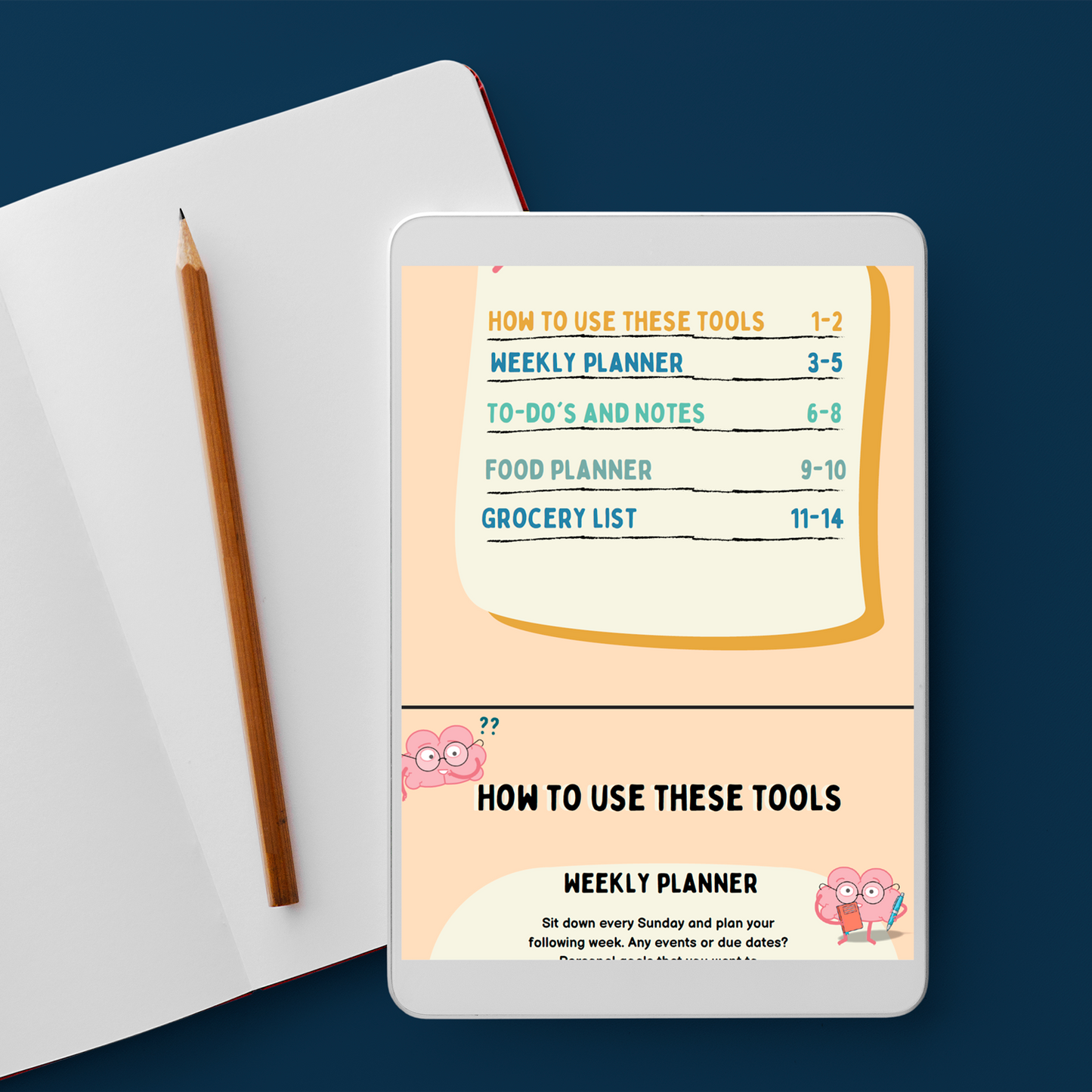 Helps to be more organized and more focused