Regular price
Sale price
$19.99 USD
Unit price
per
Sale
Sold out
As an ADHDer, how can this book help me?
Ahh, don't you just love ADHD? It eventually makes its own little bonus disorders! 
Such as anxiety! 
The Colojournal is a guided journal designed to help ADHDers deal with their anxious thoughts…since, coloring & journaling have proven to:
generate mindfulness,
quietness
improves mood swings.
help you manage your stress levels.
identify patterns in your behavior and thinking

If you've ever been curious about whether or not coloring would help with your anxiety, this is your chance to give it a try!
About this Ebook :
This digital workbook is a PDF formatted with interactive text boxes. You can fill it out directly on your computer, or tablet, or choose to print it out on paper
This journal is divided into 2 main sections. The first is about coloring. The second is about journaling
With 43 pages of journaling prompts & ADHD-friendly coloring sheets for mindfulness, it's a tool designed to ease your mind and relief you from your worries.
Just grab some colored pencils and get started! You'll find that once you start coloring, your mind will stay focused on whatever is happening in front of you—your mind will be able to find peace without getting distracted by anxious thoughts about what might happen next.
Please note that everything presented, explained, or illustrated in this manual is for informational purposes only. We are not doctors. If you think you have ADHD or if you think you relate to any of the symptoms mentioned in this workbook, try seeking out a medical, psychiatric, or psychological assessment.
Share
View full details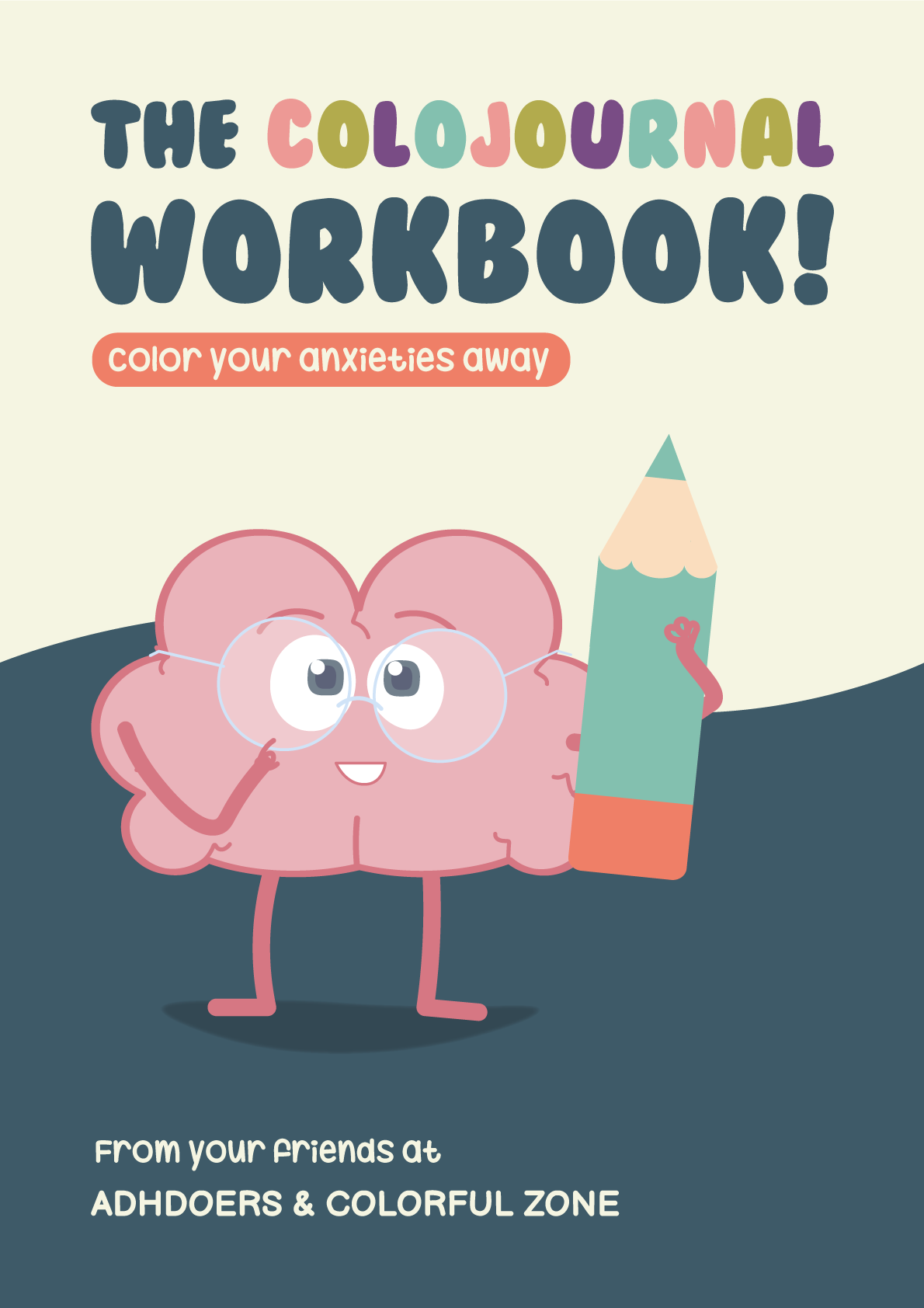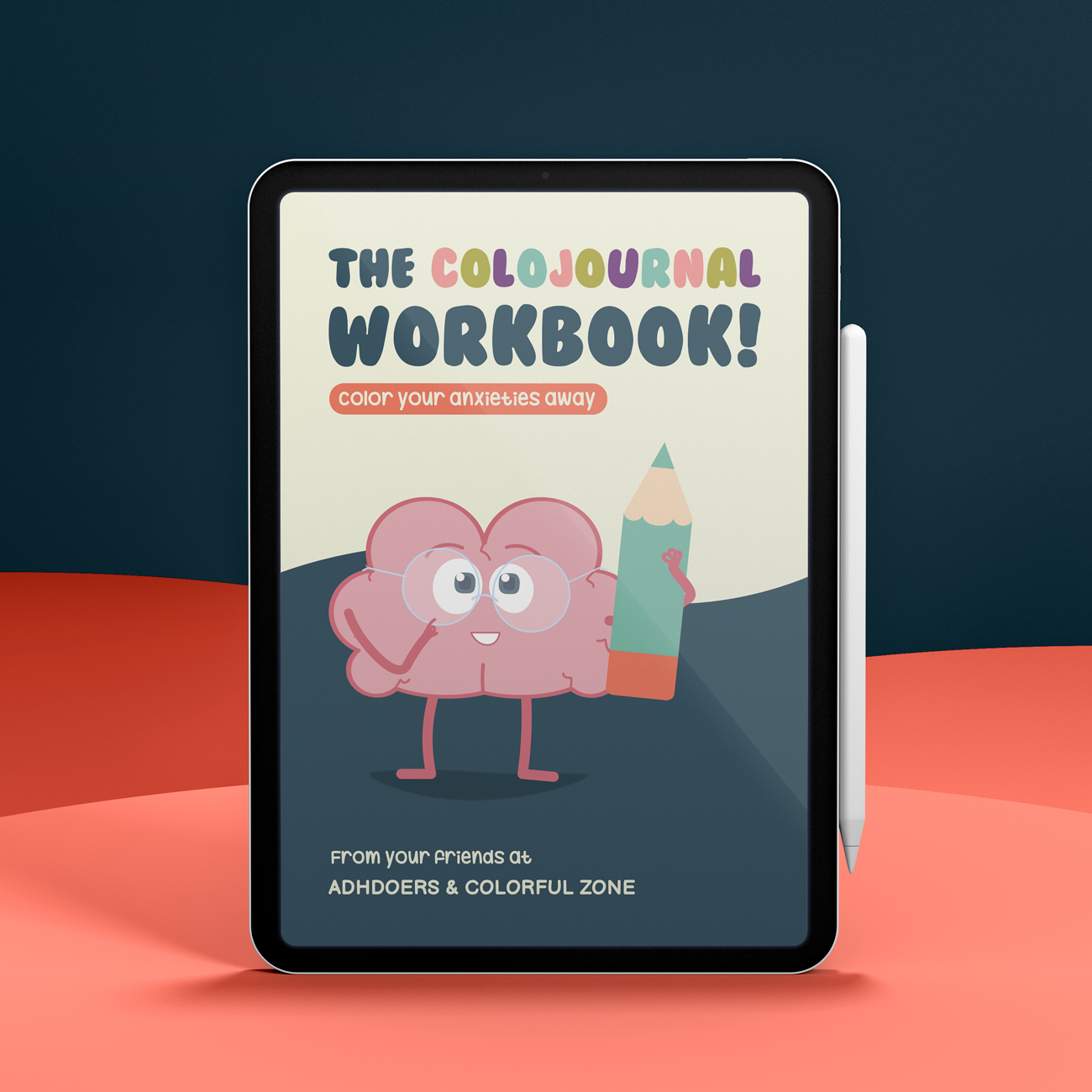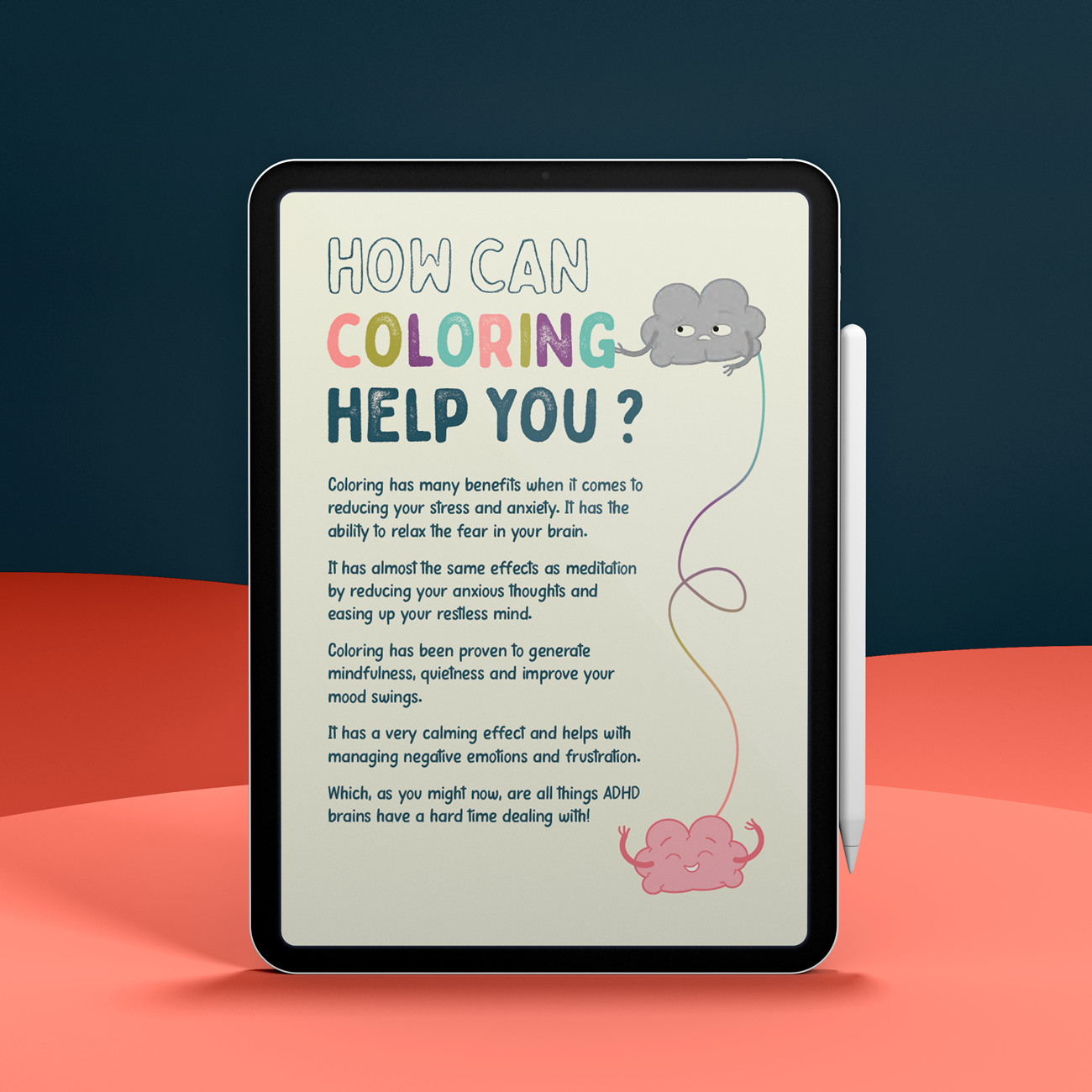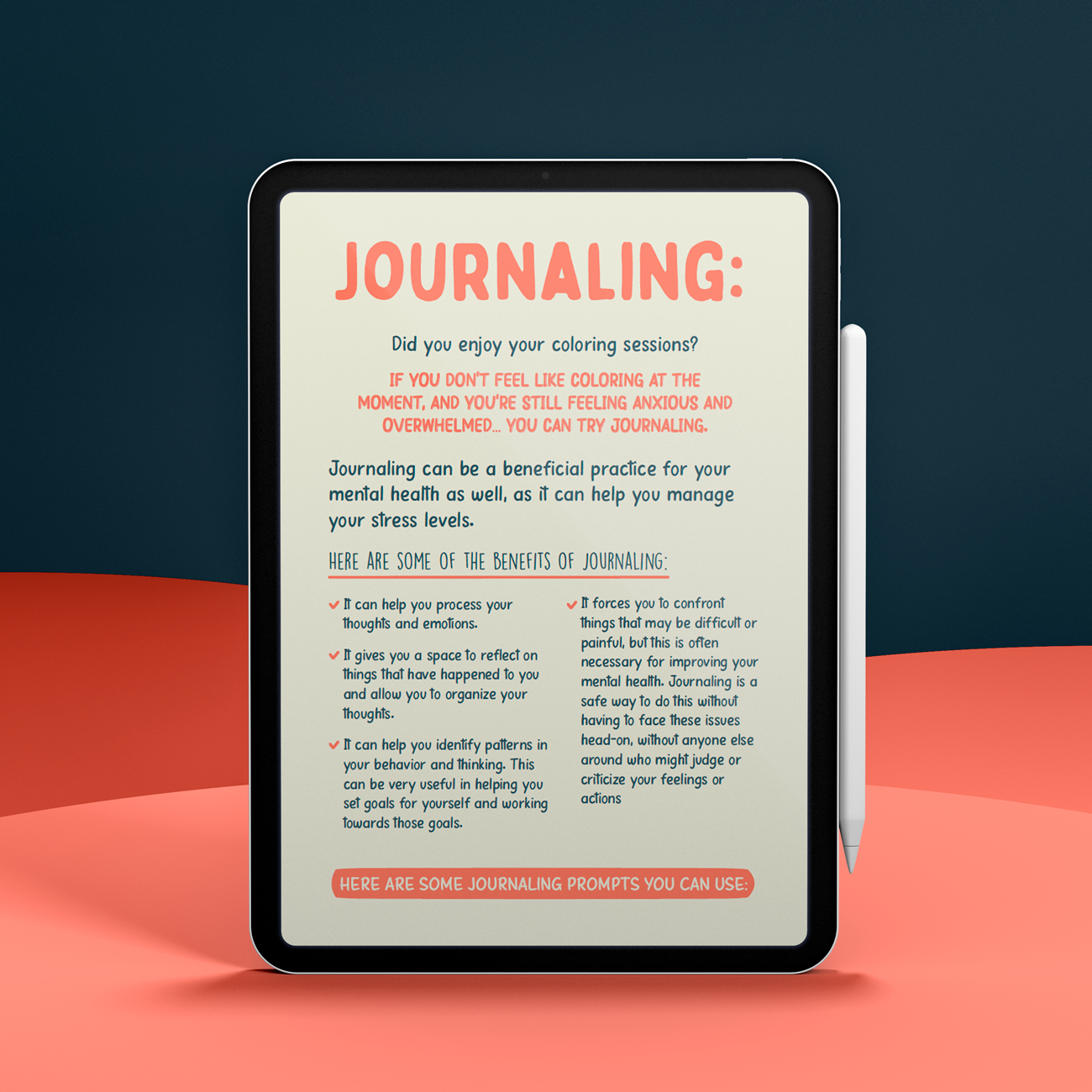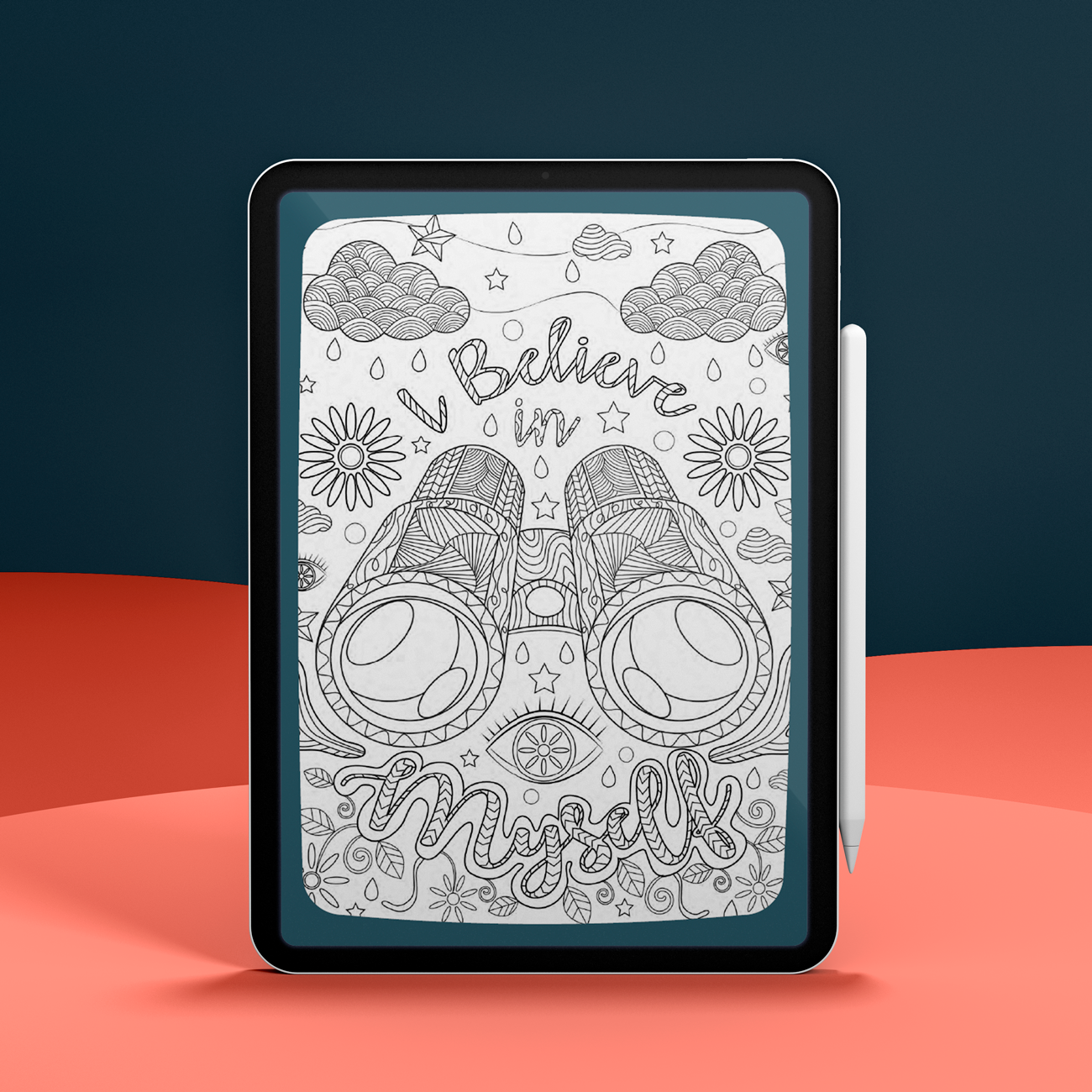 Coloring
I have now found the joy of coloring specifically with markers. The coloring sheets are very uplifting and are pretty intricate which is a little hard for me to stay motivated to finish and take a while, but might be great for another person. The journaling portion helped me to reduce my anxiety levels also.
I love this book. It really helps me slow my brain as well as take a second and breathe