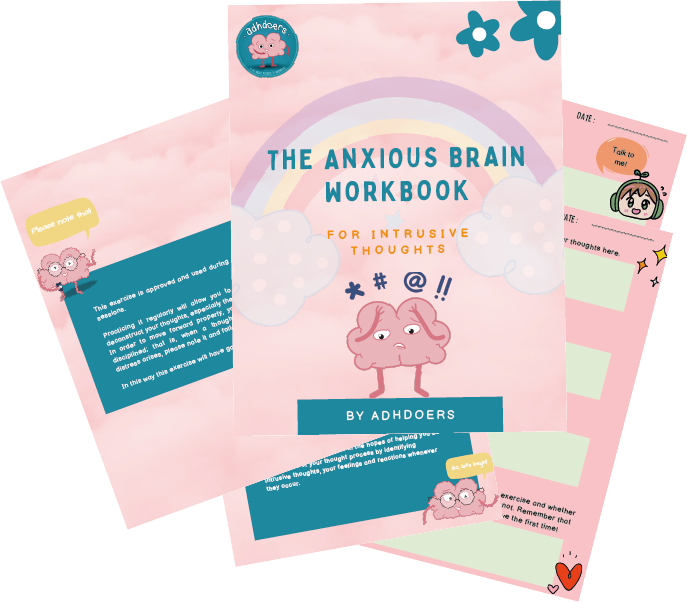 THE ANXIOUS BRAIN WORKBOOK
Hello there! 😊 We've designed a very special workbook for you if you deal with intrusive thoughts and anxiety! 💕
This product will help you:

✅ Understand your thoughts
✅ Deconstruct them
✅ Control negative thoughts in a healthy and effective way

Get it for free now!